Direction : MOHIT TAKALKAR
Cast : MRINMAYEE GODBOLE, IPSHITA, MANASI BHAWALKAR, DIPTI MAHADEV


THE COLOUR OF LOSS Play Review
---
| | |
| --- | --- |
| | THE COLOUR OF LOSS Review |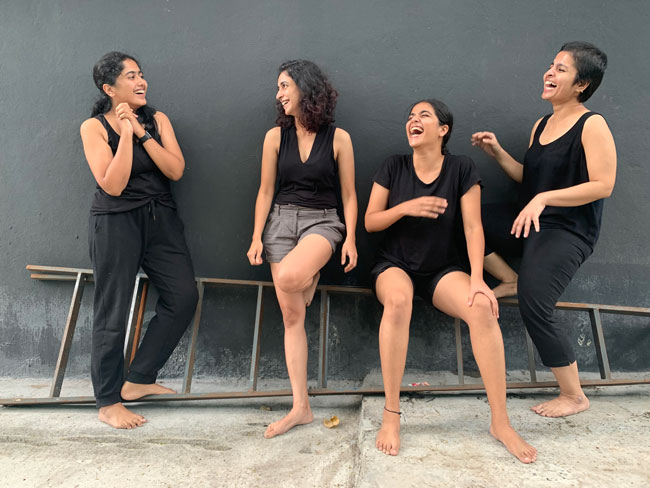 One of the first things that are striking about Aasakta's digital theatre adaptation of excerpts from Han Kang's The White Book is the intelligent approximation of the black box on to the screen. The ordinary online "meeting" ripens into its own unique space of performance. Even as the show is no longer being witnessed in the flesh, it is well on its way towards a hybrid form where spatiality and tonality acquire distinct echoes while being rooted in the essential physicality and tradition of the theatre. This is also now a liminal space where the stories need no longer be "boxed" but travel between the performers, the characters they embody, and the viewers. It is, for all purposes, an experience and an experiment at the same time.

Designed and directed by Mohit Takalkar and performed by Mrinmayee Godbole, Ipshita, Manasi Bhawalkar and Dipti Mahadev, this is a narrative that is as personal as it can be universal in its meditation on loss. In Kang's world white is the colour of loss. It is also the colour of her memories associated with the whiteness of the things she has heard and intimately experienced - her mother's milk for her sibling that did not live, or of the cube of sugar she first bit into. There is mellowness to the writing with few sparks of joy. Everything has an end and there is an end in beginnings - it is all too painfully mortal. The text is contemplative but is made visceral in performance. This is loss that can be heard, seen and felt.

Theatre in India has always been closely aligned with narration and the spoken word. The digital transposition of the narrative form is the least of the challenges therefore, and something that has been relatively easier to do as the pandemic moved the performance online. It is however the contours that a performance could achieve in this medium or which can be explored that would make the exercise creative and challenging. In this latter sense Aasakta is both intuitive and inventive.

With a minimal but effective sound design, distinct performances by its four talented women, the ability to use close-ups more emotively, and with perfect fade-ins and fade-outs, the narrative is transformed into a performance that has a Zen-like quality. Whether you watch it in white robes as recommended by its makers or not, its whiteness is unmistakable and sentient.

*Deepa Punjani is a lawyer by profession. She has been an observer and commentator on theatre in India and internationally for several years. Her M.Phil thesis (2004) focussed on select Indian women in Theatre in the context of women's theatre and gender representation on the Indian stage. Deepa is founder-representative of the Indian National Section of the International Association of Theatre Critics (IATC). She is an Executive Committee member of the IATC, serving as Adjunct to the Director of Conferences.