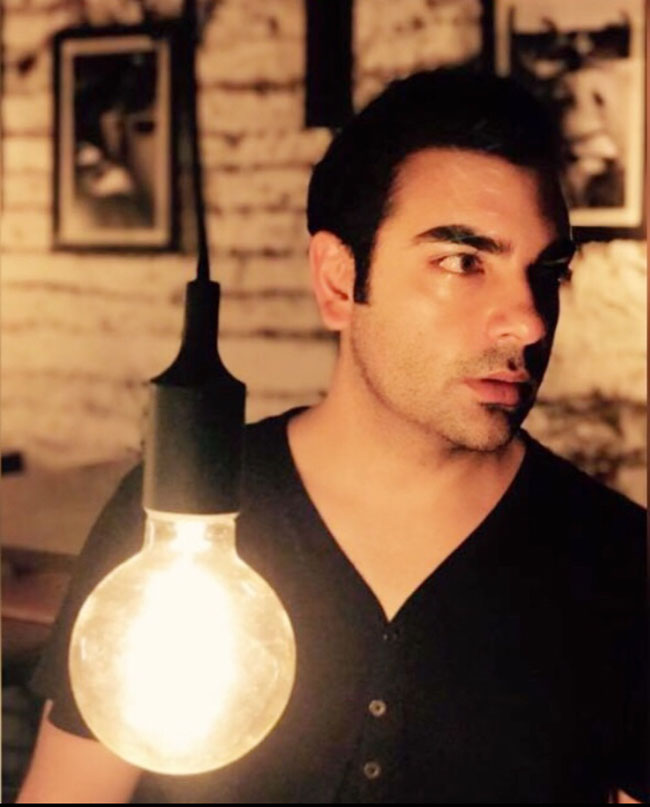 Which is the last play you liked and why?

DEKH BEHEN, because its a brilliantly performed play with a very relatable story.

Your favourite adda to see a play...

Prithvi... That place is the heart and soul of not just Mumbai but Indian theatre. Kunal Kapoor and his team are just too amazing. Prithvi keeps the essence of theatre alive in the purest form, and that's a tough thing to do.

Your favourite playwright...

Sidharth Kumar

Your favourite play-character...

Stanley Kowalski, from A STEETCAR NAMED DESIRE and Sakharam from SAKHARAM BINDER

A play you would like to see filmed. Why?

A RAISIN IN THE SUN. Because of the amazing drama and themes that cut across ethnic and chronological divides.

A novel/short story you would like to see on stage? Why?

1984 by George Orwell, because we are very close to living in the same dystopia today

The most hilarious play you have seen...

RAFTA RAFTA

A play, which is over-hyped...

Any play by Donald Trump

An important play (but ignored):

WHAT PLANET ARE YOU ON

A play character you would like to "dialogue" with...

Vladmir and Estragon from WAITING FOR GODOT

A passage from an important play that you can recite...

"Abhiyukt miss Leela Benare ke oopar paaye gaye abhiyog ka swaroop maha bhanyankar hai..." KHAMOSH ADALAT JAARI HAI by Vijay Tendulkar

A classical play that you should have read...

MEDEA by Euripides

A play that changed your perception about the theatre...

ALL ABOUT MY MOTHER directed by Akash Khurana

How do you regard the Mumbai/Indian theatre scene?

Mumbai Theatre is a big thriving family. I really like that Mumbai is at the forefront of groundbreaking theatre in India, with pathbreaking plays and practitioners who are willing to push the boundaries of conventional creativity. People like Rage Productions, Quasar Padamsee, Akvarious, Motley, Sunil Shanbag, Lillete Dubey, Ila Arun, Makrand Deshpande ... The list of visionaries just goes on and on.

Have you read any interesting books/articles concerning the theatre? Why did you find them interesting?

Theatre by David Mamet and Respect for Acting by Uta Hagen.

Can you recall an event that was insightful, significant or simply humorous during your theatre journey?

Many. One time while performing a play, the director Akarsh Khurana told us that he was bored since we had done the play many times, so he asked us to complete the play with lines from other plays while still making sure its meaning is understood. That was improvisation at its best. Another time, we were doing a kids' play in an auditorium with really unruly students, who weren't listening to one word of what we were saying. So I started inserting Himesh Reshammiya songs in the lines of the play by Ruskin Bond, since they already weren't into it. That was quite a mix. Might as well have some fun, I thought.

Can you think of a foreign production that you found remarkable? Why?

NO MAN'S LAND by Harold Pinter starring Ian McKellen and Patrick Stewart. I saw this play at the Wyndham Theatre in London and I was blown away by it. It brilliantly captured the contrasts that Pinter's work often portrays.

Your favourite director/actor/music or set designer...

Akarsh Khurana (director) Kumud Mishra (actor) Arghya Lahiri (Sets)

A significant Indian production that you may have witnessed....

BAGHDAD WEDDING and KAUMUDI

Life in the theatre without the humble batata-wada or the cutting chai... or can you recall the best gastronomic experience you've had in the precincts of the theatre to date?

Every trip we have ever made with Akvarious Productions has been an exercise in gastronomic excesses. Be it Kerala, or Muscat or Bengaluru or Delhi -- all our theatre trips have led to some insane food experiences. After all, theatre people are always hungry. Sometimes, we've even had to instruct fellow actors "don't eat the props!!!"
"