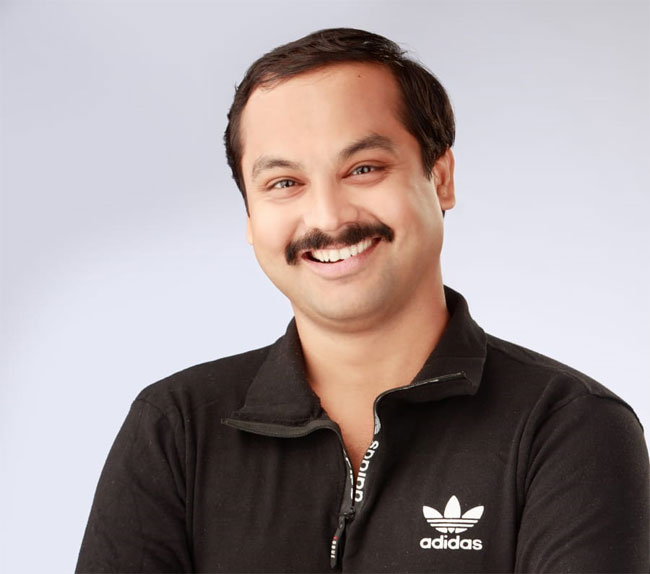 Which is the last play you liked and why?

THE HOT ROOM directed by Sunil Shanbag. The play was unique in its own nature in terms of the concept, minimalistic set and bright performances. Truly, it was a visionary direction by Shanbag. It was such a clean play. I was utterly impressed by the socio-political say of that play.

Your favourite adda to see a play...

Tamasha Studio, Andheri, Mumbai and Prithvi Theatre, Juhu , Mumbai.

Your favourite playwright...

Shafaat Khan and. Mahesh Elkunchwar.

Your favourite play-character...

Chandu – WADA TRIOLOGY written by Mahesh Elkunchwar.

A play you would like to see filmed. Why?

I would like to see GIDHADE(Vultures) written by Vijay Tendulkar in a film medium. I personally feel that the texture of the play and the events happening in the play are extremely cinematic in nature and have a pace of their own.

A novel/short story you would like to see on stage? Why?

I would love to see Rarang Dhaang written by.Prabhakar Pendharkar. It is a tale about an engineer dreaming to build roads in the Himalayas. I feel it will be extremely challenging to build the world depicted in the novel on stage and at the same time it will be an absolutely fulfilling experience for the audience and the artists as they will be taken to the Himalayan world. It will be amazing to see the conflict between man and nature and only magic of theatre is capable enough to portray such an imaginative story.

The most hilarious play you have seen...

APPA AANI BAPPA is one of the most hilarious plays I have seen. Another one is YADA KADACHIT

A play, which is over-hyped...

THE TRANSPARENT TRAP

An important play (but ignored):

POPATPANCHI written by Shafaat Khan.

A play character you would like to "dialogue" with...

A character named The common man from the play EK ZUNJ VARYASHI adapted by P.L Deshpande and obviously Ghashiram from GHASHIRAM KOTWAL.

A passage from an important play that you can recite...

There are many. But one of them is monologue of Chatrapati Sambhaji Maharaj from the play RAIGADALA JEVHA JAG YETE written by Vasant Kanetkar.

A classical play that you should have read...

The original Sanskrit play MADHYAM VYAYOG.

A play that changed your perception about the theatre....

Peter Brook's MAHABHARATA

How do you regard the Mumbai/Indian theatre scene?

Since last year, as corona entered our lives, it also affected the theatre scene. Obviously we all are longing for theatres to reopen and shows to start in full swing. Before Covid, I was quite satisfied with the commercial plays as they already have a supportive infrastructure. But I feel that the experimental theatre right now is extremely weak and needs to be revived by people who care about it.

Have you read any interesting books/articles concerning the theatre? Why did you find them interesting?

Prayogik Rangbhumi – Teen Ank Marathi translation by.Madhav Vaze Original English book edited by Shanta Gokhale. I feel this is an extremely important book as it has documented significant history and reliable information about Mumbai's experimental theatre movement.

Can you recall an event that was insightful, significant or simply humorous during your theatre journey?

When I was theatre art's student, I was a part of a movement voicing for Mumbai's experimental theatre. A play named SUKHAN was performed at 2 am, and it was absolutely memorable for me because the auditorium was packed with audience appreciating and enjoying the performance. The 98th Natyasamhelan went on for 60 hours nonstop.

Can you think of a foreign production that you found remarkable? Why?

There are many. I simply cannot name just one.

Your favourite director/actor/music or set designer...

Director- Pavitra Rabha, Sunil Shanbag.
Actor- Uttara Baokar,
Music director : Bhaskar Chandavarkar
Set designer- Pradeep Mulay.

A significant Indian production that you may have witnessed.....

ZULWA by Waman Kendre.

Life in the theatre without the humble batata-wada or the cutting chai... or can you recall the best gastronomic experience you've had in the precincts of the theatre to date?

Irish coffee served at our very own Prithvi Theatre and spicy sevpuri available outside Shivaji Mandir, Dadar.