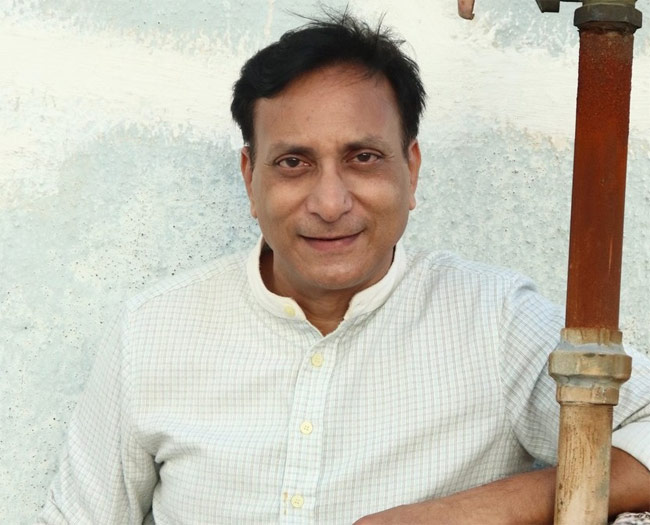 Which is the last good play you saw and why?

KASUMAL SAPNO... A very nice Rajasthani adaptation of MIDSUMMER NIGHT'S DREAM

Your favourite adda to see a play...

Prithvi Theatre and NCPA Experimental

Your favourite playwright...

Vijay Tendulkar and Girish Karnad

Your favourite play character..

Arun Athwale from KANYADAAN, Mahipat from JAAT HI POOCHHO SADHU KI and Shayar Nasir Fazli from JIS LAHORE NAHI DEKHYA

A play you would like to he filmed and why...

JIS LAHORE NAHI DEKHYA because masses should experience such a powerful human saga about the brotherhood.

A novel/short story you would like to see on stage? Why?

Our literature is full of such novels and stories.

The most hilarious play you have seen...

As far as I remember it was DO KASHTIYON KA SAWAR directed by Berry John a long back

A play, which is over-hyped...

VAGINA MONOLOGUES and ARE MAYAVI SAROVAR

An important play, but ignored...

Can't remember, except Ank's MAHANIRVAN written by Satish Alekar..a very well designed, performed and musical play.

A play character you would like to "dialogue" with...

I guess it is Arun Athawale and Anji's Bhagwat Dwivedi

A passage from an important play that you can recite...

Vijay Tendulkar's JAAT HI POOCHHO SADHU KI

A classical play that you should have read

Lots of play including URUBHANGAM

A play that changed your perception about the theatre....

ANDHA YUG directed by Mr.M.K.Raina for NSD Rep and Ashok Mishra's ATKE BHATKE LATKE SUR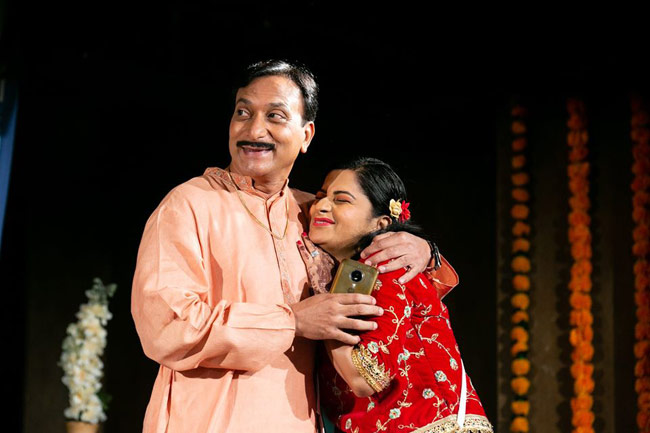 How do you regard the Mumbai theatre scene?

It is very vibrant, so many groups doing different types of plays in small and big venues, lot of new writings and new generation is coming up with new ideas.

Can you think of a foreign production that you found remarkable? Why?

Extremely fortunate to watch ROMEO AND JULIET at Globe theatre, London and was surprised to see our actor Harish Patel in that play reciting Hindi chants Om Namah Shivay and some Marathi chantings also. It was a lifetime experience to visit that historical place and was just mesmerised by the architecture of Globe.

If you have ever been a part of a theatre production/s, can you recall an event that was insightful, significant or simply humorous?

Being part of Ank there are so many incidents, so many memories which are significant in their own ways..Just imagine during the performance of HAI MERA DIL we got the news of Dinesh ji's (Thakur) being admitted in the hospital and we have to perform a comedy... once during the performance of JAAT HI POOCHHO SADHU KI, in the climax I forgot my dialogue and had to ask my co-actor In the scene about my next line during the audience laughter.

Your favourite director/actor/music or set designer...

Favourite directors are Dinesh Thakur and Sunil Shanbag.; actors are Geetanjali Kulkarni, Preeta Mathur, Rajit Kapoor; musician, Kuldeep Singh and Amod Bhat; set design Dhanendra Kawde and Jayant Deshmukh

A significant Indian production that you may have witnessed...

Jaywant Dalvi's SANDHYA CHHAYA by Rangoor, Varanasi directed by Ritwik Shridhar Joshi

Life in the theatre without the humble batata-wada or the cutting chai... or can you recall the best gastronomic experience you've had in the precincts of the theatre to date?

No theatre can survive without an adda...like in Prithvi there is Cafe but that Irish coffee is missing now, Nehru Centre also has nice vada pav, in Delhi there used to be a chai wala opposite SRC, Bhatia's shop opposite Kamani. I also remember the vada pav at Bhaidas.