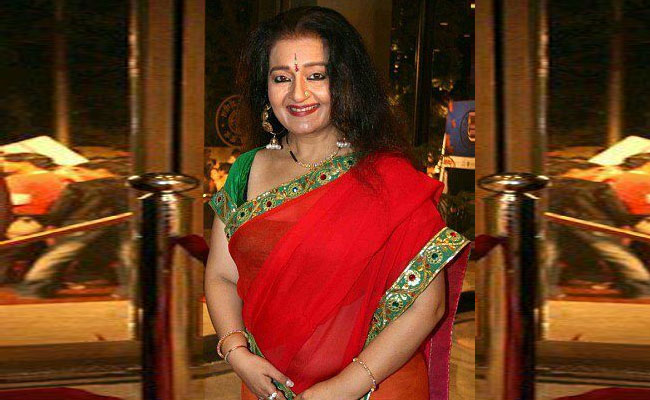 Which is the last play you liked and why?

SANGEET DEVBABHALI, because it was a play with live singing and music, such incredible performances and such a beautiful script after a long time

Your favourite adda to see a play...

Bhaidas, which is unfortunately now shut, and Tejpal

Your favourite playwright...

Shailesh Dave and Aatish Kapadia in Gujarati theatre

Your favourite play-character...

My character in the play U TURN, and every comedy role that I have done in Gujarati theatre.

A play you would like to see filmed. Why?

A play should never be filmed.

A novel/short story you would like to see on stage? Why?

The liberation of Sita.

The most hilarious play you have seen...

HASVA PHASVI in Marathi and KISMIS, the Gujarati adaptation of NOISES OFF.

A play, which is over-hyped...

CODE MANTRA

An important play (but ignored):

SHRUNGARKAND, a two-character play, performed by Paresh Rawal and myself, based on Last Tango in Paris

A play character you would like to "dialogue" with...

Both the characters in the play SANGEET DEVBABHALI

A passage from an important play that you can recite...

Too many to remember.

A play that changed your perception about the theatre....

SANGEET DEVBAABHALI. It gave me existential crisis.

How do you regard the Mumbai/Indian theatre scene?

I consider only Gujarati and Marathi plays to be theatre as they include every type of theatre--be it art or commercial or experimental

Can you recall an event that was insightful, significant or simply humorous during your theatre journey?

Too many to count - it will 40 years of my journey this year!

Can you think of a foreign production that you found remarkable? Why?

PHANTOM OF THE OPERA and MISS SAIGON - after watching those two productions I was speechless, and I had to perform my Gujarati play in a school hall... Indian theatre will take aeons to reach that level

Your favourite director/actor/music or set designer...

Set designer - Vijay Kapadia. Director - Shailesh Dave, Naushil Mehta, Kanti Madia. Was unfortunate to never get to work with Pravin Joshi. Actor - Dilip Prabhawalkar, Paresh Rawal.

A significant Indian production that you may have witnessed.....

SANGEET DEVBABHALI! You have to see it to believe it!

Life in the theatre without the humble batata-wada or the cutting chai... or can you recall the best gastronomic experience you've had in the precincts of the theatre to date?

Every theatre where Gujarati plays are performed has some gastronomic delight to offer!