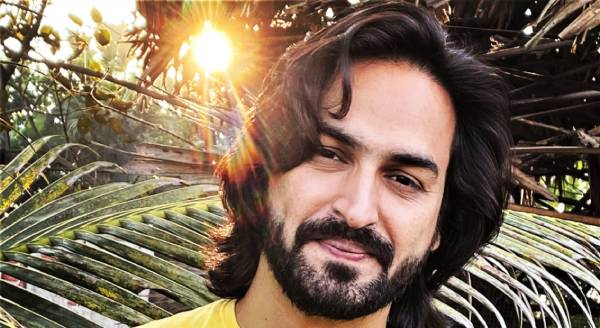 Which is the last play you liked and why?
"Jungle book 2" Rangbaaz Theatre Group Production that was screened at Prithvi theatre. The entire aesthetic of the play right from the realist set designing to the playful lighting giving depth to each character and not to forget the well-researched costumes which played a vital role in enhancing all the characters. Special mention to Sherkhan' s for its dramatic entry with a roar and Kaa (The Snake) with silk Acrobatics.

Your favourite Adda to see a play...
Prithvi Theatre

Your favourite playwright...
Vijay Tendulkar in Hindi and William Shakesphere in English.

Your favorite play-character...
Gulfaam from "Beewion ka Madarsa."

A play you would like to see filmed. Why?
'Jis Lahore Nahi Dekhiya Wo Janamiya Hi Nahi' (written by Asghar Wajahat). A play that stimulates your brain. It discovers various layers of human emotions that makes you think of what happened during that era is for us to learn from. A play with a very strong message and brilliant performances by the stage actors needs a place on the silver screen. A story that needs to be said, a performance that needs to be screened and a message that needs to be spread.

A novel/short story you would like to see on stage? Why?
Honestly 'Saadat Hasan Manto' is quite an underrated writer according to me. His hard-hitting stories and impeccable hold on language is what separates him from the lot. Novel – Gunahon ka Devta by Dharamvir Bharati.

The most hilarious play you have seen...
'Hai Mera Dil'. My latest watch was 'Ek Rupia' directed by Nitin Bharadwaj. It did tickle my bones.

A play, which is over-hyped...
In my opinion 'Daya Shankar ki dairy'.

An important play (but ignored):
'Anji' is quite an important play, and I am yet to see a group performing it in the city. However, Anji has always been a part of Ank.

A play character you would like to "dialogue" with...
Sakharam Binder from Sakharam Binder written by Vijay Tendulkar.

A passage from an important play that you can recite...
The list is endless. For e.g Kalidas's speech from 'Aashad ka ek din', Abhay's speech from 'Doosra Adhyay' Rashmirathi written by Ramdhari Singh Dinkar and so on.

A classical play that you should have read...
'Ashadh Ka Ek Din' renowned writer Mohan Rakesh

A play that changed your perception about the theatre....
A solo act play " Bada Bhand Toh Bada Bhand" by Ajay Kumar. The play highlighted various vibrant shades of an artist's life and how the society takes him for granted.

How do you regard the Mumbai/Indian theatre scene?
Well theatre in Mumbai is like a buffet serving all genres under one roof. This city of dreams never fails to surprise you with its talent.

Have you read any interesting books/articles concerning the theatre? Why did you find them
interesting?
I read "Commedia dell'arte. It's a theatrical form characterized by improvised dialogues and a cast of colorful stock characters.

Can you recall an event that was insightful, significant, or simply humorous during your theatre journey?
I recall an incident during the rehearsal for a play called "Mitra" under late Mr. Dinesh Thakur. It was an absolute honour to share the stage with such a talented soul. Being nervous was obvious. I was having a challenge with my prop on that day which was taking a toll on the entire performance. Know for his perfection, Mr. Thakur gave me a good piece of his mind. Post that the prop too stopped acting funny which made the entire unit say that its even the props that obey Mr. Thakur. Everyone had a good laugh though.

Can you think of a foreign production that you found remarkable? Why?
Well a couple of them but I am yet to have a live experience.

Your favourite director/actor/music or set designer...
I learnt a lot from Late Dinesh Thakur sir. On stage, I am a Naseeruddin Shah fan.

A significant Indian production that you may have witnessed....
Ismat Apa Ke Naam

Life in the theatre without the humble batata-wada or the cutting chai... or can you recall the best gastronomic experience you've had in the precincts of the theatre to date?
No rehearsal/shows complete without a chai/Samosa/Vada pav. These are the energy booster for us.