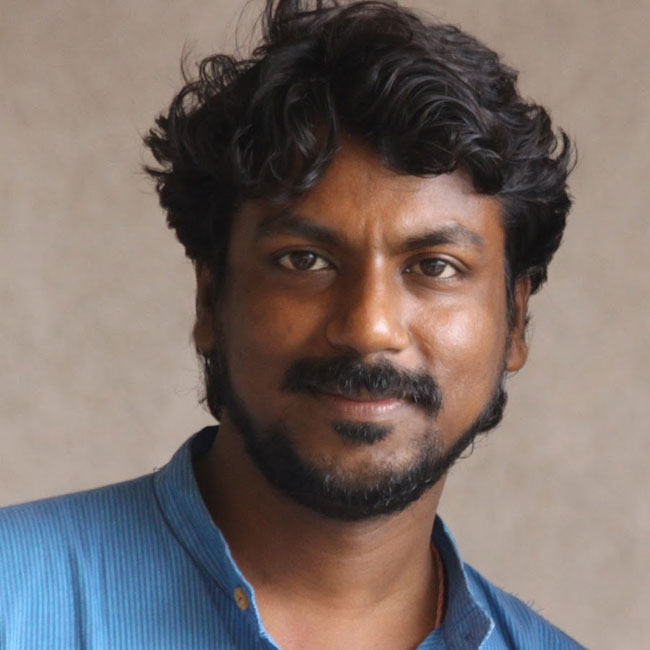 Which is the last good play you saw and why did you like it?

ELEPHANT IN THE ROOM . I liked the craft as theatre.

Your favourite adda to see a play...

Now anywhere in India

Your favourite playwright...

Mohan Rakesh

Your favourite play-character...

Birsa

A play you would like to see filmed. Why?

None . Because it kill the experience of watching the play.

A novel/short story you would like to see on stage? Why?

Any work by Amrita Pritam. It's real world at the same time surreal world .

The most hilarious play you have seen...

KHALA KAMAL KI by Rafi Shabbir

A play, which is over-hyped...

Those produced by Aadhyam

An important play (but ignored)...

PROJECT S.T.R.I.P

A play character you would like to "dialogue" with...

With Birsa

A passage from an important play that you can recite...

From ADHE ADHURE... "Kaaran har cheez ka kuchh na kuchh avashya hota hai, par zaroori nahin ke jo kaaran diya gaya hai uska vaastavik kaaran wahi ho."

A classical play that you should have read...

None

A play that changed your perception about the theatre....

H2O, and a workshop by Roberto

How do you regard the Mumbai/Indian theatre scene?

Needs to check our roots . And work accordingly.

Have you read any interesting books/articles concerning the theatre? Why did you find them interesting?

None... busy exploring on ground.

Can you recall an event that was insightful, significant or simply humorous during your theatre journey?

There were lot that come to mind. I was doing light operation for DON'T LOOK NOW by Trishla Patel. Akarsh Khurana was on stage and Trishla was in tack room. In the scene there was darkness on Akarsh's face. Trishla pointed out that. I said there is light on stage, but Akarsh is not on the mark, and did one gesture that he should move ahead, which Akarsh saw me doing and adjusted the position and he was in the light. After the show he came to me said, "Dekha, tumne jo bola maine kiya na. Main samajh gaya tumhara ishara."

Another experience of a lifetime. I was doing light operation for Makrand Deshpande's show Kavita Bhag Gai and he was playing Ashwatthama. There was scene where he tells the story of his father Dronacharya, and in that show, he decided to improvise in Gujarati, and he started saying Aa maara papa ni... and the audience started laughing. They found Ashvatthama speaking Gujarati funny, and realizing this idea is working, Makrand also started laughing. He tried to control it, but could not stop. The whole house was in laughter. I tried to remove face light from him and give another light to the other actor, Nivedita Bhattacharya. She started her next line to take this scene ahead. I took out face light from him but top light was still there, so you could still see his laughing body with nice silhouette. When audience noticed that, again the full house was in laughter. This went on for two-three minutes. Finally we had to skip the scene to take the play ahead.

Can you think of a foreign production that you found remarkable? Why?

Not foreign but an Indian production which I saw in Hyderabad. A travel theater company Surabhi's production called MAYA BAZAR. It was remarkable-- sets, lights, live VFX on stage, live music, multiple set changes, fire on stage, rain on stage, flying on stage, grand costumes, so many things to mention. And it's our traditional theatre company, working since 135 years, which is not less than Broadway, but very cost effective .

Your favourite director/actor/music or set designer...

Habib Tanvir, Dharmendra Gohil (MAREEZ), Rajit Kapoor (LOVE LETTERS). Nishith Mehta (music director). Dinesh Thakur (set designer)

A significant Indian production that you may have witnessed.....

Any work of Shri Sambhu Mitra, Shri Uday Shankar .

Life in the theatre without the humble batata-wada or the cutting chai... or can you recall the best gastronomic experience you've had in the precincts of the theatre to date?

Started with discipline,got lost in between, now trying back that discipline in theatre. Theatre is not chai and wada, it's a way of life which touches you and the surroundings.
"