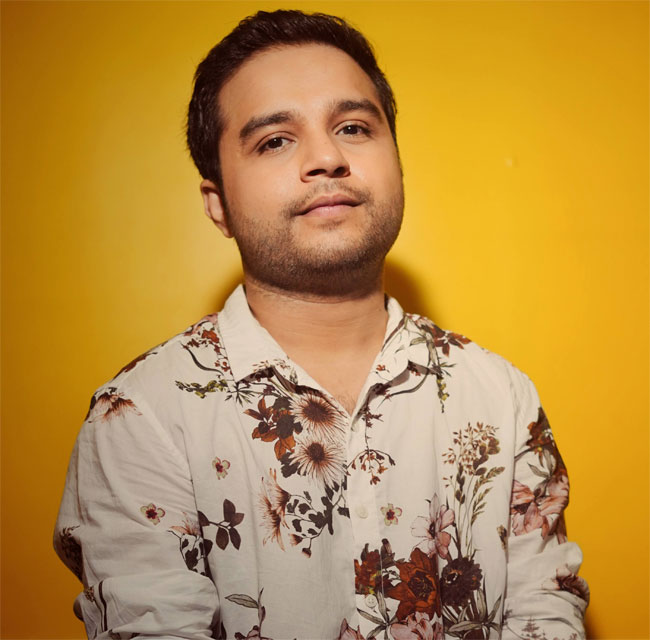 Your favourite adda to see a play...

Prithvi for Hindi and English plays. Bhaidas for Gujarati plays.

Your favourite playwright...

Arthur Miller and Saumya Joshi

Your favourite play character...

King Claudius from HAMLET. I personally feel it's one of the best antagonist characters ever written.

A play you would like to see filmed. Why?

A couple of years back I saw a play written by my friend Mihir Rajda called DONT WORRY BE HAPPY. It deals with modern issues like stress and PCOD. I personally feel it can be an amazing "slice of life" film.

A novel/short story you would like to see on stage? Why?

Patol Babu Filmstar, a short story by Satyajit Ray. The story is about Patol Babu, a 52-year-old man who gets an offer to play a very short role as a pedestrian in a film. The only dialogue he has is "Oh" but he decides to perform this small scene so well that people will always remember him for this scene. The story has a simple message that even small things can have a huge impact.

The most hilarious play you have seen...

Marathi play SAHI RE SAHI. Bharat Jadav Sir is extraordinary and stunning in this play. Every year whenever the play is being performed I make it a point to watch it. It's one of those plays which you can watch it again and again.

A classical play that you should have read...

DEATHTRAP by Ira levin.

How do you regard the Mumbai theatre scene?

I feel that the theatre scene in Mumbai is spectacular. Right from intercollegiate theatre to experimental to commercial we have it all here. Mumbai has one of the best theatre infrastructures. Along with passionate makers, Mumbai is blessed with a passionate audience. In coming years I personally feel that Mumbai has the potential to become an International theatre hub.

Have you read any interesting books/articles concerning the theatre? Why did you find them interesting?

During my college days I had a friend who used to work part-time in the library at Prithvi. He recommended me a book called An Actor Prepares by Konstantin Stanislavski about the Stanislavski method of acting. The book has really helped me all these years. I would recommend every aspiring actor to read this book as it changes the perception of an actor.

Can you recall an event that was insightful, significant or simply humorous during your theatre journey?

I remember the first time I was performing at Prithvi. I doing a small role in the mob. I had only performed twice on before on stage at Bhaidas. I was late for the show and directly went on stage. At the time of taking an exit in the scene I got confused from where to take an exit and like a fool I stood on stage as everyone took different exits. It was really embarrassing and till date all my co-actors joke about it.

Your favourite director/actor/music or set designer...

I am a huge fan of Sunil Shanbag Sir and Chaitanya Tamhane. I was lucky to work with Chaitanya in a play called GREY ELEPHANTS IN DENMARK. Chaitanya thinks out of the box and that's what makes him extraordinary.

Life in the theatre without the humble batata-wada or the cutting chai... or can you recall the best gastronomic experience you've had in the precincts of the theatre to date?

As we all know the vada pav outside almost every auditorium in Mumbai is famous. From Bhaidas to Kalidas every vada pav is special in its own way but I would recommend all the performers to grab it after the show.