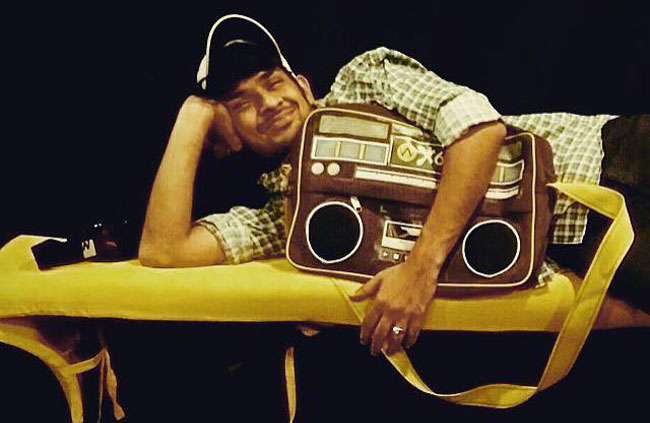 Which is the last good play you liked and why?
A recent play that I absolutely loved was THE LESSON by Sukant Goel. It was good to see a director so young pick up a text so difficult and absurd and do absolute justice with it. It also speaks about a subject that needs to be addressed.

Your favourite adda to see a play?
It has to be Prithvi for its aesthetic plus acoustic beauty. But I could be a little biased as I performed my first place at this venue and fell in love ever since.

Your favourite playwright?
I like reading Chekhov and Shakespeare.

Your favourite play character?

Einstein by Gabriel Emanuel.

A play you would like to see filmed?
Manav Kaul's PARK.

A novel/short story you'd like to see on stage?
Into the wood - Robert Aichman

The most hilarious play you have seen?
PITRAS KA RAS by Imran Rasheed, being a fan of situational comedy.

A play which is overhyped?
I have always felt theatre needs more audience and more lovers. If a play is being hyped, it's probably a good thing.

An important play but ignored?
Sukant Goel's THE LESSON, a perfect depiction of the idea power wanting youth.

A play character you would like to dialogue with?
Oberon from Shakespeare's A MID SUMMER NIGHTS DREAM.

A passage from an important play that you can recite?
Roze todne ka kuffara hai, yaani prayashchit hai, Magar kisi bhole masoom mohabbat wale insaan ka dil todne ka koi kuffara nahin hai aur ye oopar wale ke nazdeek sabse badha gunaah hai

Yaani ki koi kaam agar ooparwale ke khilaaf hai uska prayashchit toh ho sakta hai lekin insaaniyat ke khilaaf kiye gaye kaam ka koi prayashchit nahin hai. Dil ke andar umdee mohabbat mein hi Khuda ka aks hota hai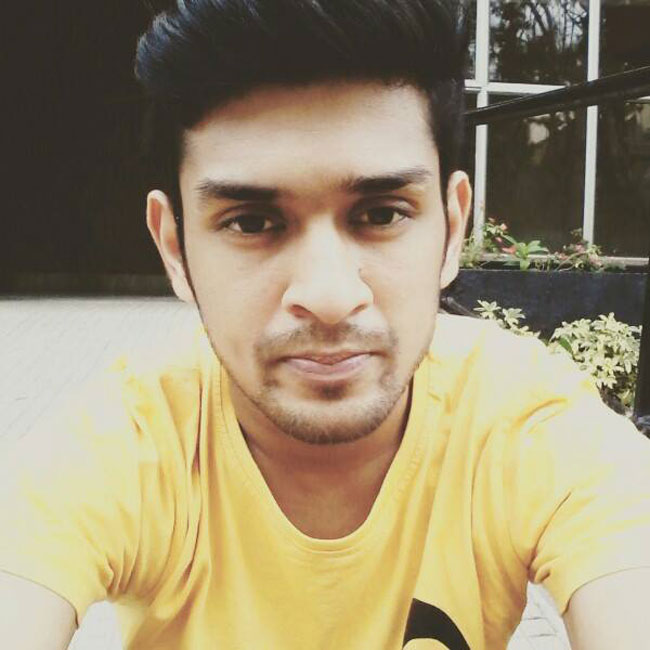 From BABA BULLEY SHAH FARMAATE HAIN
Beshak mandir masjid todo, Bulley Shah ye kehta,
Pyaar bhara dil kabhi na todo, jismein dilbar rehta

A classical play that you should have read?
There are still a lot of plays of Brecht that I haven't read.

A play that changed your perspective about theatre?
Both THE FATHER by Motley and BALLI AND SHAMBHU by Aranya motivated me to realise how much work I still have to do or knowledge I still have to gain.

How do you regard the Mumbai/Indian Theatre scene?
I just wish there were more sponsors or viewers involved. It gets heavy for any producer or a director to run a play or a show for a long time as in most cases the financial model fails. But waiting to see how alternate spaces react post pandemic.

Can you recall an event that was insightful, significant or simply humorous during your theatre journey?
I have always admired Naseer Sir and Ratna ji for the body of work they've done. To watch them smiling, clapping and blessing after watching the play I co-directed, was my game changing moment.

Can you think of a foreign production that you found remarkable?
SEA WALL by Jake Gyllenhaal

Your favourite director/actor/music/set designer? :
Director would be Manav Kaul and Sunil Shanbag.
Actor - Kumud Mishra and Naseeruddin Shah
Music - Gagan Dev Riar

Significant Indian production that your may have witnessed?
STORIES IN A SONG by Sunil Shanbag.

Life in the theatre without the humble batata-wada or the cutting chai... or can you recall the best gastronomic experience you've had in the precincts of the theatre to date?
Aloo paratha with dahi and dal makhani and achaar at prithvi has been my thing since a few years now, and then wada and chai later maybe... haha
"""