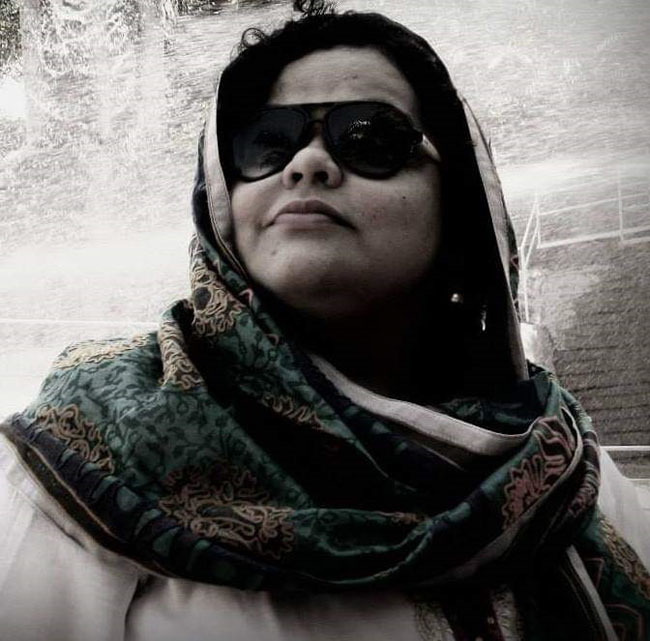 Which is the last best play you saw?

I see quite a lot of plays but my best still remains, TUMHARI AMRITA, directed by Feroz Abbas Khan and written by Javed Siddiqui. Shabana-ji was just so awesome in that play.

My second favorite is STORIES IN A SONG directed by Sunil Shanbag, and written by Aslam Parvez, Ashok Mishra, Vikram Phukan and Anil Deshmukh. Every act in that play is a masterpiece in itself and it is entertaining.

Your favourite 'adda' to see a play

In Mumbai, it's the Mecca, "Prithvi", and the recently, St. Andrew's Centre For Philosophy And Performing Arts (SAPP).

Your favourite playwright

Has to be Rabindranath Tagore. He was ahead of his times. He was able to effectively develop the delicate threads of relationships in his writings, especially between a man and woman. I wish to write like him someday.

Your favourite play-character

It's the character of "Solange" from the French play THE MAIDS, written by Jean Genet, and directed by Omkar Bhatkar. Fortunately I play this character and every time I am on stage, the character plays itself. I am still discovering her layers. It's that complex.

A play you would like to see filmed. Why?

FLY ON, written and directed by Omkar Bhatkar. For its sheer simplicity - one can find love if one is just open to it. I want a larger audience to see what Omkar brings to the stage.

A novel/short story you would like to see on stage? Why?

I would want to see the story of the Karbala staged. It's a fight that Imam Ali's son Hussain fought for justice. It's an integral part of the Shia faith in Islam. I want to see the passion of the battle live on stage. I may direct it someday.

The most hilarious play you have seen

It's again the one I acted in: THE GREAT RAJA MASTER DRAMA COMPANY by Rangshila, written by Dinesh Bharti and directed by Avneesh Mishra. What a concept! You just won't be able to stop laughing.

A play, which is over-hyped

Please be kind to theatre. No play is over hyped; it's just famous.

An important play (but ignored)

Abhishek Majumdar's KAUMUDI. What a fantastic play!

A play character you would like to "dialogue" with

I would love to have a conversation with Shakuntala from Kalidasa's SHAKUNTALA. A woman so strong, and yet so forgiving, and with unmatched beauty. I would want to know how it was to be her.


A passage from an important play that you can recite

I remember this one from Shakespear's ROMEO AND JULIET:
"Love is heavy and light, bright and dark, hot and cold, sick and healthy, asleep and awake- it's everything except what it is!"

A classical play that you should have read

Girish Karnad's TUGHLAQ.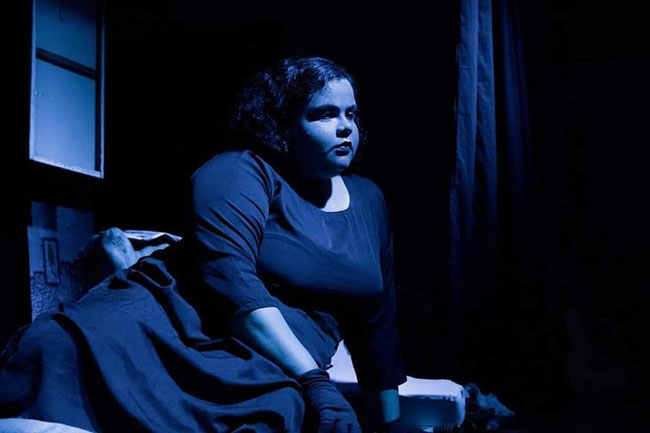 A play that changed your perception about the theatre

WAITING FOR GODOT by Samuel Beckett. This play has changed me as a theatre actor.

How do you regard the Mumbai theatre scene?

Well, I would say pretty good. Especially after the little spaces that have come up. Theatre is happening everywhere. There is a lot to choose from and so much to explore. An artist needs to be heard and seen, and the Mumbai stage is definitely helping out.

Have you read any interesting books/articles concerning the theatre? Why did you find them interesting?

'The Empty Space' by Peter Brook. It talks about theatre and a life on stage. He understands the performer so well. I have understood much of me through this book.

If you have ever been a part of a theatre production/s, can you recall an event that was insightful, significant or simply humorous?

Once when I was performing an intense scene, I glanced through the audience and saw my friend who had come to watch my play, in tears. Later when we talked about this, she told me that she doesn't cry so easy, but my performance moved her. That is the moment when the power of theatre dawned on me. It's such a powerful medium.

Can you think of a foreign production that you found remarkable? Why?

I once got a chance to watch a traditional Thai play. It was a story of a transgender. Though I could not understand the language, I understood every expression. I was impressed by the actors and their skill to dance and sing while performing the characters. Such hard work and efficiency in a theatre production is rarely seen.

Your favourite director/actor/music or set designer

Director: Sunil Shanbag
Actor: Naseer Sir and Shabana-ji
Set Designer: Omkar Bhatkar

A significant Indian production that you may have witnessed

I watched GAUHAR JAAN, written by Mahesh Dattani and directed by Lillete Dubey. Such an awesome experience

Life in the theatre without the humble batata-wada or the cutting chai… or can you recall the best gastronomic experience you've had in the precincts of the theatre to date?

The Prithvi Cafe and its parathas - nothing can beat that. And, theatre without coffee breaks is like a human without limbs.