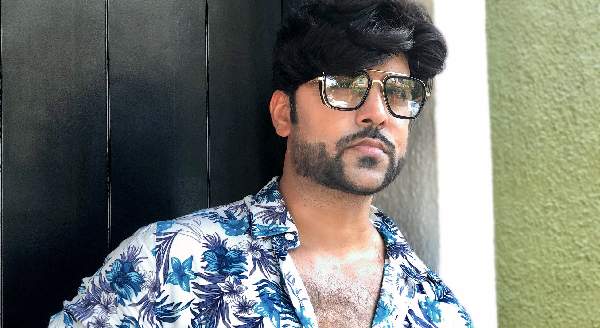 Which is the last play you liked and why?
I really liked the play ISMAT AAPA KE NAAM. The work of all the actors in the drama was very simple and easy. And the direction was also good.

Your favorite Adda To See a play...
Prithvi Theater.

Your favorite playwright...
Late Shri Munshi Premchandji.

Your favorite Play character...
Nasir Fazli (JIS LAHORE NAHI DEKHYA)

A Play you'd like to see filmed. Why?
(JIS LAHORE NAHIN DEKHAYA) because this drama narrates the pain of thousands and lakhs of innocent people. How Hindu Muslims were killed during the partition of India and Pakistan. Everyone should know the story of this massacre.

Any novel/short story that you would like to see on stage? Why?
As of now there is no such story.

The most hilarious Play you've ever seen...
Yes, there are two such plays. Which made me very happy.
1- HAYE MERA DIL.
2- JAAT NAA POOCHHO SADHU KI by Ank Theatre.

A Play which is overhyped...
MUGHAL E AZAM

An important play (but Ignored):
MUGHAL E AZAM

A play character you would like to "dialogue" with...
At present there is none.

A passage from an important play that you can recite...
Currently there is no such part.

A classical play you should have read...
ABHIGYAN SHAKUNTALAM (Writer Late. Shri Kalidas ji)

A play that changed your perception about the theatre...
Haven't seen such a play yet.

How do you regard the Mumbai/Indian theatre scene?
All I can say is "Mumbai is theater and theatre is Mumbai".

Have you read any interesting books/articles concerning the theatre? Why did you find them interesting?
No.

Can you recall an event that was insightful, significant or simply humorous during your theatre journey?
I do not remember any such incident at the moment.

Can you think of a foreign production that you found remarkable? Why?
No.

Your Favorite Director/Actor/Music or Set Designer...
Director- Late Mr. Dinesh Thakur.. Actor- Late Mr. Irrfan Khan Sahab... I like the best music of our popular drama "JIS LAHORE NAHI DEKHAYA" And set designer - Mr. Dhanendra Kawde..

A significant Indian production that you may have witnessed...
Haven't seen it, want to see it.

Life in the theatre without the humble batata-wada or the cutting chai... or can you recall the best gastronomic experience you've had in the precincts of the theatre to date?
According to me batata vada and cutting chai are the lifeblood of Mumbai. And the theater life of a theater actor is also incomplete without batata vada and cutting tea... I like this combination.
"