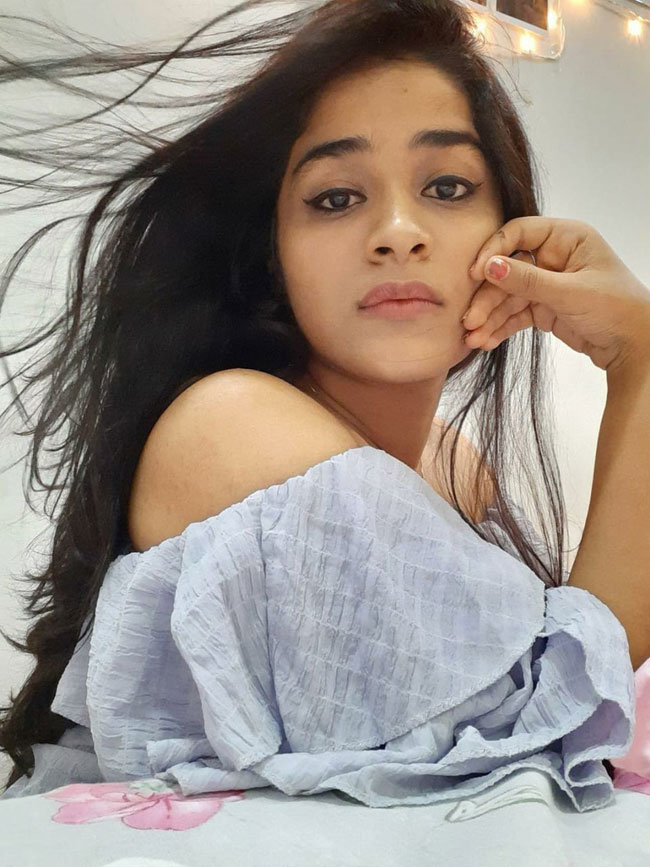 Which is the last play you liked and why?
The last play or show that I watched before lockdown and loved was BEST OF 7×3=21 performed at Prithvi as a celebration of Manhar Gadhia sir's birth anniversary.

Your favourite adda to see a play...
Prithvi and Bhavan's, Chowpatty.

Your favourite playwright...
Not one particular playwright. But I have liked works of playwrights across timelines and languages like Shakespeare, G.B Shaw, Anton Chekhov, Girish Karnad, Mohan Rakesh, Mahesh Dattani, Amatya Goradia, Saumya Joshi, Kedar Shinde and others.

Your favourite play character...
To choose one, it would be Eliza Doolittle of PYGMALION.

A play you would like to see filmed. Why?
A Gujarati thriller called ANTIM APARADH. I think it would be intriguing to see how it pans out on screen.

A novel/short story you would like to see on stage? Why?
A novel called Where the Rainbows End by Ceceilia Ahern. Since it is in an epistolary form that changes mediums of communication across the novel, I think it would be interesting to experiment with various devices on stage. I would also like to see short stories like The Awakening by Shashi Deshpande and Two Kinds by Amy Tan.

The most hilarious play you have seen...
BAAPU TAME KAMAL KARI and NAATAK NA NAATAK NU NAATAK ( Gujarati adaptation of the PLAY THAT GOES WRONG).

An important play (but ignored):
I remember watching a play at IPTA's Intercollegiate fest in 2018 called MIC by Podar College. It was very powerful, but never really got it's due appreciation. In the commercial arena, there was a Gujarati adaptation of THE PLAY THAT GOES WRONG, called NATAK NA NATAK NU NATAK. It was one of a kind hilarious play to happen on the Gujarati theatre. Sadly, I think, it never received it's due success.

A play character you would like to "dialogue" with...
I would like to have a dialogue with the character of Chandrakant Bakshi from a solo performer play called HU CHANDRAKANT BAKSHI based on the writer Bakshi Babu.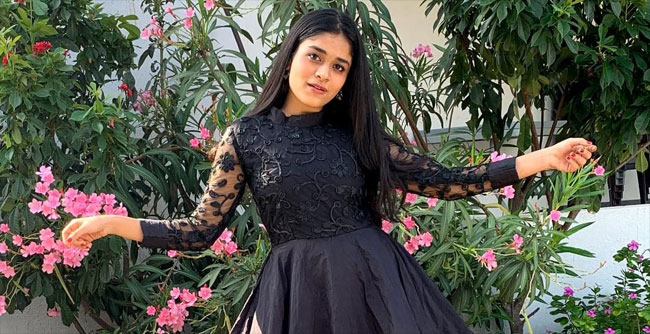 A passage from an important play that you can recite...
"If justice were as simple as you think or logic as beautiful as I had hoped, life would have been so much clearer." - Muhammad Tughlaq Play: TUGHLAQ Writer: Girish Karnad

A classical play that you should have read...
I haven't read OTHELLO yet, I am going to try and read it ASAP!

A play that changed your perception about the theatre....
I cannot think of a single play, I think a couple of different plays have really opened up my perception of theatre.

How do you regard the Mumbai/Indian theatre scene?
I think the theatre scene at Mumbai is great. There is a room for everyone (the creatives and the audience). People are doing the kind of work they would like to and as a result there is a variety of work being done, this also leaves the audience with more options to choose from and opt for the kind of content best suited for them.

Have you read any interesting books/articles concerning the theatre? Why did you find them interesting?
Not an article, but an essay from my recent memory would be Characterization and Structure: Two Essentials of a Playwright by Vijay Tendulkar. I found it quite insightful and hence interesting.

Can you recall an event that was insightful, significant or simply humorous in your theatre journey?
I remember struggling with an emotional scene for one of the plays in the very beginning of my theatre journey, and then I just never gave it a thought, I just went with the flow during the grand rehearsal. And in that rehearsal, I was actually able to perform the scene well, which I only realized later as I could feel that catharsis. It was this rehearsal, that I could see Charlie Chaplin's lines from The Dictator coming true, "We think too much and feel too little." I learned that day that feeling; being in the moment, was the essence of theatre.

Can you think of a foreign production that you found remarkable? Why?
I remember watching a German musical at Berlin based on the film The Ghost, and had loved its execution and performances.

Your favourite director/actor/music or set designer...
It's very difficult to choose one! Pratik Gandhi, Dharmendra Gohil, Darshan Jariwala, Ami Trivedi, Bhamini Oza Gandhi, Paresh Rawal, I think are my favourite actors on Gujarati stage. I even love watching Makrand Deshpande, Rajit Kapur and Naseeruddin Shah on stage. My favourite directors would be Sunil Shanbag, Vipul Mehta, Kedar Shinde and Saumya Joshi. Set designs by Chhel-Paresh duo and Subhash Asher are great. In the younger generation, I like set designs by Ishita Doshi. I really like Ojhas Bhatt's music design in plays.

A significant Indian production that you may have witnessed.....
STORIES IN A SONG by Sunil Shanbag, CODE MANTRA by Rajesh Joshi, 102 NOT OUT by Saumya Joshi, KANJI VIRUDH KANJI by Umesh Shukla and THE FATHER by Naseeruddin Shah are few significant Indian productions, according to me, that I have had the opportunity to watch.

Life in the theatre without the humble batata-wada or the cutting chai... or can you recall the best gastronomic experience you've had in the precincts of the theatre to date?
Although, I would try to keep light on stomach before performing. But I think one of the best gastronomic experiences while inside the theatre was having Rajkot's famous Balaji Sandwiches when we were performing at the Hemu Gadhavi Hall and hogging on Surati Locho before one of the shows at Surat.