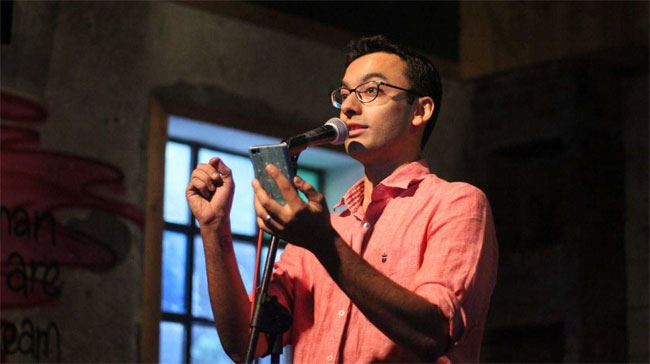 Which is the last best play you saw?

ISHQ AAHA, co-directed by Sukant Goel, and Gagan Dev Riar.

Your favourite 'adda' to see a play

The Castiko Space (which I run!). I also love the black box at G5A.

Your favourite playwright

Faith Ng.

Your favourite play-character

John Au Yong from THE WEIGHT OF SILK ON SKIN by Huzir Sulaiman.

A novel/short story you would like to see on stage? Why?

Kamila Shamsie's novel Kartography is stunning. I'd love to watch that as a play. I also think the time is ripe to do a contemporary (trans-media?) retelling of 1984, what with mass surveillance and behaviour modification tools starting to really exert themselves on our everyday lives.

The most hilarious play you have seen

I have never laughed as hard as I did during Huzir Sulaiman's ATOMIC JAYA, directed by Claire Wong.

A play, which is over-hyped.

AND THEN THERE WERE NONE is far better as a novel, in my opinion. The play simply doesn't have the same impact!

An important play (but ignored).

It's certainly not ignored, but WORDS HAVE BEEN UTTERED, was an utterly beautiful combination of curated and original writing. I think that particular selection, told in that particular way, deserves a wide, wide audience.

A play character you would like to "dialogue" with

Joel Tan's Edmund from THE WAY WE GO is a verbose, cynical old man who I still don't completely understand. I'd love to sit down with him and talk about what he thinks about life.

A passage from an important play that you can recite

I don't think I can recite a play passage, but I know Ashok Chakradhar ji's poem Raavan by heart.

A play that changed your perception about the theatre

I once watched a one man show in which the performer explained the extremely difficult concepts of quantum entanglement and relativity… It was breathtaking, with very tasteful use of projection mapping as well. I'll never forget it!

How do you regard the Mumbai theatre scene?

There is a lot of energy - so many new shows being created! But I do think too many productions face a daunting challenge trying to organise tours and performances when there is so little money involved… The show is always at the mercy of other, more lucrative avenues. I'd love to see some government or private funding into independent theatre making, because there is some excellent, important writing doing the rounds and it deserves to be given the freedom to explore, create and showcase. That's always been how the best artists have given us their best works, historically… We may not have had Ghalib without a Bahadur Shah Zafar backing him.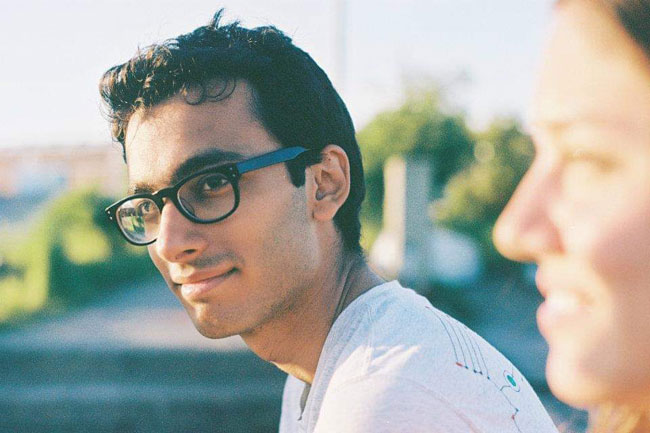 Have you read any interesting books/articles concerning the theatre? Why did you find them interesting?

Sunil Shanbag ji's article in the Indian Express titled "Note from a theatre wallah" is a must read. Sir decided not to participate in NSD's (National School of Drama) Theatre Olympics on principle - in order to highlight the lack of government funding and support for the arts. It's an important piece that conveys the challenges faced by theatre makers superbly.

If you have ever been a part of a theatre production/s, can you recall an event that was insightful, significant or simply humorous?

I was blessed to learn directing by getting access to the rehearsals of prominent theatre makers like Claire Wong and Huzir Sulaiman. This apprenticeship model was instrumental for me, because I picked up not just rehearsal process design, but also the overarching philosophy they operated with. I hope that kind of conservatory/apprenticeship model can be continued for new theatre makers in India as well.

Can you think of a foreign production that you found remarkable? Why?

I suppose a lot of the productions I've mentioned here are 'foreign', but I hadn't thought of them as such until this question! Perhaps this term isn't very useful nowadays, especially for people like me who have moved and lived in so many places that the closest we come to defining home is an airport terminal.

Life in the theatre without the humble batata-wada or the cutting chai… or can you recall the best gastronomic experience you've had in the precincts of the theatre to date?

I'm actually constantly eating dal khichdi from one of the many outlets around Versova! I absolutely love it!