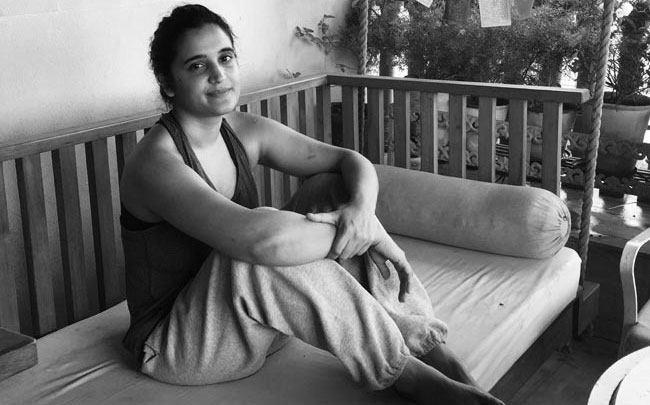 Which is the last good play you liked and why?

I look forward to theatres opening soon, until then, I watched HAMILTON on television and I quite enjoyed the scale and syntax, as well as the fusion of contemporary verse with history.

Your favourite adda to see a play...

Any place where sound system doesn't suck

Your favourite playwright...

Jean Paul Sartre, Aaron Sorkin, Phoebe Waller Bridge, Nick Payne, Nissim Ezekiel, Luigi Pirandello, others I'm yet to read.

Your favourite play-character...

My favourite character type is usually eccentric, foolhardy and on a quest for something that is not entirely comprehensible. I'm a sucker for good dialogue.

A play you would like to see filmed. Why?

Nick Payne's CONSTELLATIONS explores the idea of love in a multi-verse, the varied posiibilities of time and space expored through just two individuals on stage. I think that would make a delightful, intelligent cinematic motif sort of like Run Lola Run, but with romantic lensing.

A novel/short story you would like to see on stage? Why?

AK Ramanujan's - Folktales from India. Folklores serve as the historians of our collective dreamworld, and India seems to reminece and romanticise only her religious gods and goddesses, whereas the old wives tales do a much finer job of recording our ancestoral subconscious - the superstitions, aspirations, ethos, hopes and desires of the masses. There's a classical quality to these tales like Panchatantra for adults and l'd loved to see modern devices bringing them to life.

The most hilarious play you have seen...

Luigi Pirandello's SIX CHARACTERS IN SEARCH OF AN AUTHOR

A play, which is over-hyped...

Anything can be over-hyped with the right budget and publicity.

An important play (but ignored)..

Conversely, a lot can be lost without the right budget and publicity, there's a lot of the good stuff out there is consistently lost or ignore

A play character you would like to "dialogue" with...

I really would love to sit down with Romeo and Juliet. I want to know if they fully understand how a tragic tale of ranging teenage hormones got mistaken for everlasting and eternal love.

A passage from an important play that you can recite...

I wish I was quick-witted enough to recite things. Thankfully, the internet makes up for poor memory and here's a passage from Sarte's short play titled NO EXIT-So this is hell. I'd never have believed it. You remember all we were told about the torture-chambers, the fire and brimstone, the "burning marl." Old wives' tales! There's no need for red-hot pokers. HELL IS OTHER PEOPLE

A classical play that you should have read...

A STREETCAR NAMED DESIRE

A play that changed your perception about the theatre...

SIX CHARACTERS IN SEARCH OF AN AUTHOR- I'm deeply interested in stories which expose the mechanics of drama .I think this play mastered that idea. It was radical and way ahead of its time.

How do you regard the Mumbai/Indian theatre scene?

In its present form, there is no money in theatre which makes it very challenging to mount and market good work. There needs to be some sort of centralised lobby that brings and economic profitablitiy to the arts.

Have you read any interesting books/articles concerning the theatre? Why did you find them interesting?

I read an article about Shakespeare's controversial identity and how increasingly feminist academics suspect that he may have been a woman, owing to how empowered his female characters were for that time. I quite enjoy such conspiracy!

Can you recall an event that was insightful, significant or simply humorous during your theatre journey?

I think Woody Allen captures the inner universe of an artiste best. Most artistes struggle with envy and most artistes pretend to be above and beyond such ideas. I'm tickled by the transformation of people when the curtains fall and the applause dies out.

Can you think of a foreign production that you found remarkable? Why?

Stuff on West End and Broadway is remarkable I enjoy their techniques, scale of production and the intelligence of their scripts. I must confess I haven't seen any performace live - I've always travelled on shoe string budgets. I couldn't afford a hefty theatre ticket, I've only watched the recorded tapings of performances. Yet, they stick with me because they don't talk down to audiences, you're expected to keep up and that is what makes them push the envelope.

Your favourite director/actor/music or set designer...

There are several favourites, the list is long and my spellings are terrible so I'd rather not name them.

A significant Indian production that you may have witnessed...

While the doors to theatre stay closed through the pandemic, the great Indian political saga is the only drama I'm witness to these days.
""