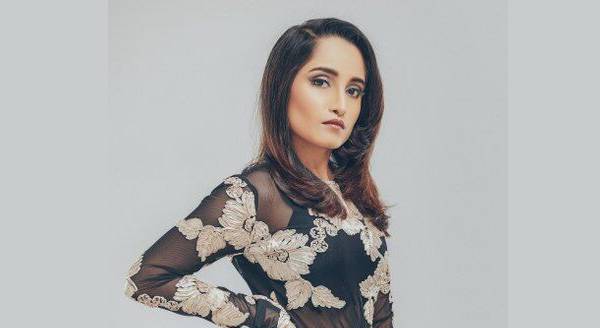 Which is the last play you liked and why?
Last play that I read and liked was KHAAMOSH! ADAALAT JAARI HAI due to its graph created from starting till the end. So many twists and turns to look out for.

Your favourite Adda to see a play…
Ever since I've started watching plays, it has always been at Prithvi. It is also a fortunate coincidence that I debuted in my first play at Prithvi itself, so undoubtedly it is my favourite adda.

Your favourite playwright…
I have always admired Shakespeare's work and in India I think Girish Karnad and Vijay Tendulkar are so far my preferred playwrights with beautifully soul touching plays.

Your favourite play-character…
Anji, the main character from the play "ANJI" has to be one of my favourites. Besides her bubbly nature, the depth of her character displayed towards the end and the strength with which she carries on with her life after her horrific assault, is just

A play you would like to see filmed. Why?
Being biased towards my play, I'd say "JIS LAHORE" can be made into a movie, considering that metaphorically, we still face pehelwans who want the society to follow their belief system. But there are people like Ratan Lal's mother, Nazir Fasli, Mirza and his family who believe that humanity is above anything else.

A novel/short story you would like to see on stage? Why?
SUSANNA'S SEVEN HUSBANDS, a short story by Ruskin Bonds, still gives me shivers every time I read it, but I believe that experiencing the story playing on stage would be a unique experience.

The most hilarious play you have seen…
The most hilarious play by far is 'JAAT HI PUCHO SADHU KI' a satirical comedy on caste difference.

A play, which is over-hyped…
Shakespeare's Romeo and Juliet and its adaptations, although an artistic masterpiece, seem less enthralling to me.

An important play (but ignored):
A play that I believe is worth remembering is the timeless Bengali classic "BAAKI ITIHAS" making one retrospect.

A play character you would like to "dialogue" with…
I would love to have a chat with Shylock, the principal antagonist of the play "MERCHANT OF THE VENICE". I would like to comprehend his side of the story and his thoughts on the treatment given to the Jews at that time.

A classical play that you should have read…
Othello.

How do you regard the Mumbai/Indian theatre scene?
Thankfully, theatre is very much looked upon as a foundational medium for acting and we do see range of audience enjoy different shows. Although the OTT platforms have become a gamechanger for plays, nothing still beats the classic live theatre.

Can you recall an event that was insightful, significant or simply humorous during your theatre journey?
Although I have been doing theatre for the past 5 years, I wasn't always confident of my acting skills. It was until I had my debut play as a main lead "BEEWION KA MADARSA" at Prithvi and I was nervous to a point where I didn't know if I am at the right place. I was not sure if the audience would comprehend an all Urdu play, let alone enjoy it. But to everyone's surprise, it was a hit from the get go. The crackles of the audience, funny remarks on the antagonist and thunder of claps on my monologue were a delight. The happiness that I felt at curtain call made me feel like this is where I belong.

Your favourite director/actor/music or set designer…
By far Shah Rukh Khan has been a very inspirational actor to me. He also started from theatre and the way he has shaped his career is truly remarkable.

Life in the theatre without the humble batata-wada or the cutting chai… or can you recall the best gastronomic experience you've had in the precincts of the theatre to date?
Whether you're an audience or the cast, those 10 mins of break between a play leads you straight to the best combo of samosa pav and masala chai or chutney sandwiches if you want to switch up the taste a bit.
""