| | |
| --- | --- |
| Writer : | Sudip Modak |
| Director : | Neeraj Shirvaikar, Sudip Modak |
| Cast : | Swanandi Tikekar, Gururaj Awdhani, Sagar Athlekar, Sagar Athlekar, Sudeep Modak, Namrata Kadam and Sumeet Raghavan |

EK SHUNYA TEEN
---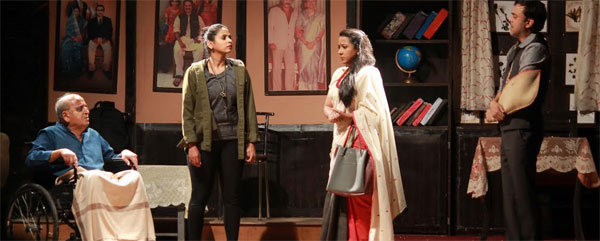 This is a story revolving around four interesting people and their curiously exciting worlds. At the centre of it is Harshada who mysteriously disappeared 20 years ago on the eve of her uncle Sadanand Kelkar's birthday. Sadanand and Harshada shared a very close bond and she would gift him a frame with dried leaves every year on his birthday. However, even after her disappearance, the frame continues to be sent . Kelkar suspects that one of the family members has killed Harshada and is sending these frames in order to remind him of the killing. 20 years later, one day these frames suddenly stop arriving thus giving Kelkar a reason to re-open the case. Enter Ajit Chitnis, a 39 year old established journalist who is in the news for all the wrong reasons. Kelkar asks Ajit to help on the Harshada case and offers a huge sum of money to solve the mystery. Before hiring Ajit he asks Shinde his secretary to get all the possible background information on Ajit to be sure of his credibility. Here joins in our fourth fascinating character Neha. She is unique in every way. She is a computer geek, thinks fast, talks less, and trusts nobody.

What unfolds is an adventurous ride with breathtaking revelations where one begins to question the true nature of the case.



---
| | |
| --- | --- |
| | EK SHUNYA TEEN Play Schedule(s) |
No upcoming shows.

Schedule