| | |
| --- | --- |
| Writer : | Nadira Zaheer Babbar |
| Director : | Nadira Zaheer Babbar |
| Cast : | Ashish Vidyarthi |

DAYASHANKAR KI DIARY
---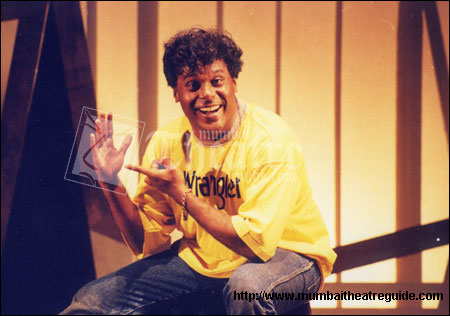 Dayashankar lives in his world, where fantasies and realities merge till the point they become inseperable. Freud said that ' a man lives as much inside his mind as outside'... But what happens to a man who cannot distinguish between the two?

"Dayashankar Ki Diary" is in the form of a dramatized memoir of a man who could not live up to his own dreams . A typical small townie who came to Mumbai to become a Bollywood Star.

Dayashankar is overwhelmed with a sense of rejection and humiliation that he experiences in his day to day life. Dayashankar spins a cocoon of fantasies to shield himself from the reality. He spins and spins this web in which he himself ultimately gets entangled and looses control. The play throws light on various such intriguing questions and most importantly provides an insight into the fantastic happenings of the human mind.