| | |
| --- | --- |
| Writer : | Saurabh Nayyar |
| Director : | Avneesh Mishra |
| Cast : | Nikita Saraf, Monika Misra, Geet Sagar, Neelam Gheewala, Roshan Shetty, Ananya Purkayasta, Amey Ghule, Sabyasachi Mishra, Vandana Bhushan, Natasha Azad, Rahul Tiwari, Kush Jobanputra, Saurabh Nayyar |

SUR V/S ASUR
---
This story is about a young boy called Aadarsh. One night Aadarsh falls asleep while studying for his music history exam. In his dreams, along with his sister Nidhi, he enters a strange new world of music and encounters interesting personalities.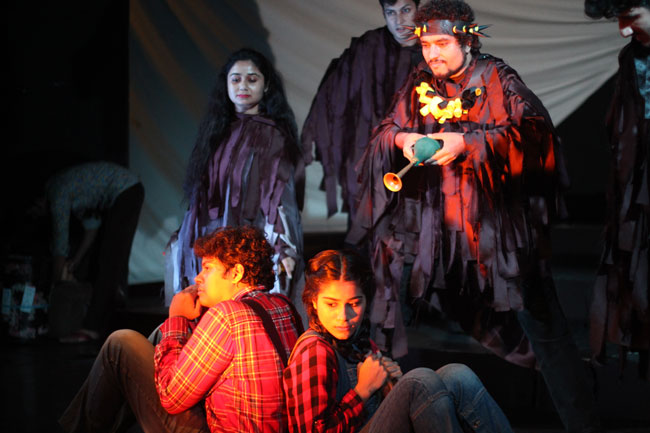 Soon they are caught in a war between 'Sur' and the 'Asur'. The Asur forces are led by the evil chieftain, Velcrow. Adarsh and Nidhi are desperate to wake up and return home.

This is a story about adventure, friendship, struggle and celebration with good music and songs.