Direction : Apratim Chatterjee
Cast : Deborshi Barat,Dhruv Mookerji,Apratim Chatterjee,Amoolya Narayan,Sanjukta Deb,Aaron Targain,Arush Sengupta,Nandita Gangwal,Taufeeq Ahmed,Tathagata Chowdhury


THE COMEDY KITCHEN Play Review
---
| | |
| --- | --- |
| | THE COMEDY KITCHEN Review |
Schedule
No upcoming shows.
The Kolkata-based theatre group Theatrecian staged its production THE COMEDY KITCHEN in Mumbai and delivered the show that is increasingly being sought after by the young, urbane and well-heeled city-dwellers. There's even a designated place for this kind of thing: The Canvas Laugh Factory at the plush Palladium mall in the city, which was earlier The Comedy Store. Modern, western-styled comedy is not new to our stage but there is a certain razzmatazz about it now, a 'cool' factor brought upon by our very own self-styled stand-up comedy artistes. THE COMEDY KITCHEN traces its inspiration to the famous British acts on television ranging from Monty Python and Rowan Atkinson to Morecambe & Wise and the Two Ronnies, but its heart is undoubtedly set to corner a share of this generation's newfound interest in comedy.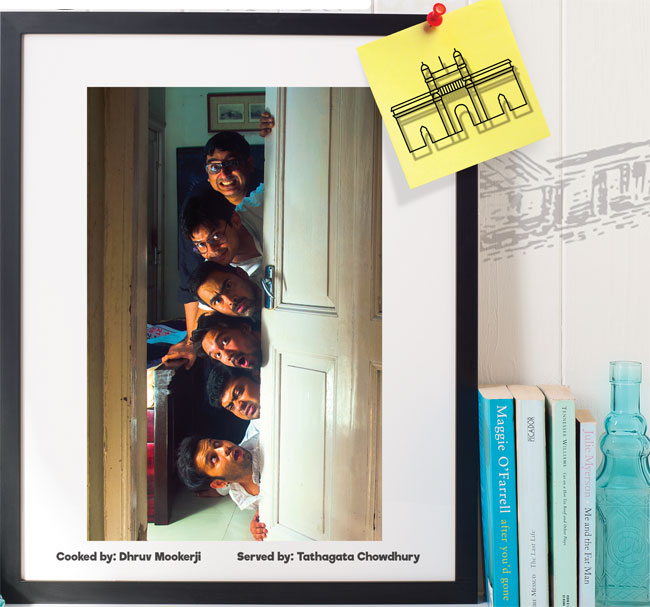 Ten sketches were presented as part of the show in Mumbai and the group started off promisingly with their first vignette 'Humble Beginnings' in which a group of friends reminisce their past over wine. They are all presumably well-settled and perhaps affluent now even as they choke over pronouncing the name of the French wine they are consuming. It's an accurate start that gets hilarious and outrageous as each friend tries to outdo the other by enumerating the miseries they faced as children. There's another telling thing about the piece. We invariably blow up our memories, particularly the bad ones, as if we want to convey the desperation with which we might have tried to overcome our circumstances. But alas, the underlying satire did not quite surface again.

The pieces that followed were a mixed bag with subjects ranging from two forgetful men to a quiz show. They were funny in bits and parts but were uneven in tone as well as performance. The comedy even appeared forced at times. Sexual innuendoes were present in most of the pieces, quite deliberately it appeared but they didn't amount to much beyond the familiar and passe sort of entertainment that inspires giggles at best. The momentum was kept going because the pieces were really short and were punctuated by popular pop numbers; the 1994 version of the American country song Cotton-Eye Joe by the Swedish band Rednex took me back in time. Director Dhruv Mookerji who also acts in a lot of pieces is evidently the show's most consummate actor. The other actors, Apratim Chatterjee, Shadab Kamal, Zahid Hossain, Prithviraj Choudhary are competent but their latent talent needs to be explored more. There was a girl too (Alisha Arattuculam) but she was just a showpiece.

This is the kind of play that doesn't require an elaborate stage design. Yet the group would do well to be more imaginative. It could also work out more smoothly the transitions between the pieces. The choice of music at present is random; more like a filler between scenes. Seemingly small things can actually make a lot of difference.

THE COMEDY KITCHEN's format is a very flexible one. Pieces that don't work can be easily discarded. New pieces can be added to the existing repertoire. The programme says that 'some of the pieces are original, some are adapted from legends of British television'. Both need revisiting. The originals may need more introspection while the adaptations may need to get their tenor sorted; what works in the original may not necessarily work in adaptation or may simply need more work. This kind of show has potential but it needs a more creative outlook vis-a-vis all aspects. It needs to brush up its act even if it just to outdo its shinier competitors.

*Deepa Punjani is the Editor of this website.