Schedule
No upcoming shows.
Actor's Cult's new play 27/02/02 ZAHEEN SHAH opened at Prithvi theatre. The information offered by the play's leaflet indicates that the play recalls the 2002 riots in Gujarat and is a psychological thriller. The 2002 Gujarat riots are significant in more ways than one. As a people of India, we can only forget them to our peril; to the sheer detriment of the edifice of our pluralistic country. Yet the events of 2002 mark the beginnings of something more sinister. 2002's greatest fallout was the rise of a popular Chief Minister on whose watch one of the worst abuses in human history - the appropriate term would be genocide (in this case of the Indian Muslims) - happened.

The Chief Minister is now Prime Minister.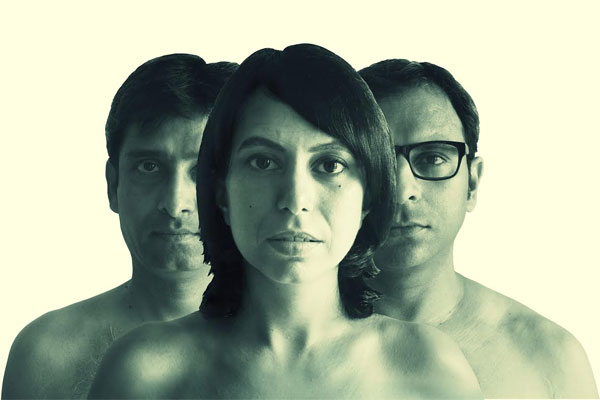 As his government continues to undermine our democracy and its institutions with greater imperviousness than ever before, protest is naturally on the rise. It comes in the form of agitations, students' movements, forums, articles, books, art, film, and theatre, which while limited and circumscribed, are still substantial. 27/02/02 ZAHEEN SHAH is part of this collective outpouring. The play means well. Its sincere aim however peters out into trite drama, and herein, lies the ever present danger of simplification and missed opportunity.

27/02/02 ZAHEEN SHAH, directed by Kalyani Hiwale and Maneesh Verma, could well have been another average play; its premise of the Gujarat riots merely a superimposition; an extraneous event, which could just have been substituted for any other equally horrific incident. Its thriller aspect borrows from a well-known Chilean play and thus the events are set underway. Dilnaz Irani, Joy Sengupta and Harsh Khurana play the three characters with conviction. They are all mature actors, thus keeping the proceedings engaging. Yet the engagement is limited to theatrics.

The drama is also a let-down, especially in the areas of set and light design, and more poorly, for its screened pictures that trivialise the art they depict as well as the various riots in Indian modern history. The stand out sorely as a piece of random furniture that is plonked without giving any deeper thought to their aesthetic or intellectual integrity. Edvard Munch's iconic painting The Scream becomes a one dimensional travesty for instance. Clubbing photographs from various riots such as the 1984 Sikh riot, the 1989 Bhagalpur riot or the 1993 Mumbai riot, remain token even as they seek to underline the viciousness and the futility of the riots, reminding our humanity that violence never pays. This much is obvious.

There is no doubt an urgent need to voice dissent; to raise the hackles of our present-day Government; to insist loud and clear that our Constitution's 'basic structure' will not be compromised and communalism will not be allowed to fester. It's an uphill task, perhaps like never before. There are greater challenges and complexities to comprehend in a battle that is going to be vicious and long. Already our universities, and our scientific and cultural institutions have been targeted. Artistic works like 27/02/02 ZAHEEN SHAH, with their best intentions, have therefore to move beyond the 'drama' and the tokenism if they seek to be better plays or make an impactful dent in a popular narrative whose sophistry is now deftly masked by the precepts of nationalism and patriotism.

*Deepa Punjani is the Editor of this website.