It was inevitable that at least a few post-lockdown plays staged by major city groups would be about the effects of the pandemic. Of all the branches of show business, theatre was the most affected, and so uniquely placed to speak for the rest of the populace. The show cannot simply go on without some acknowledgement of the corona cataclysm.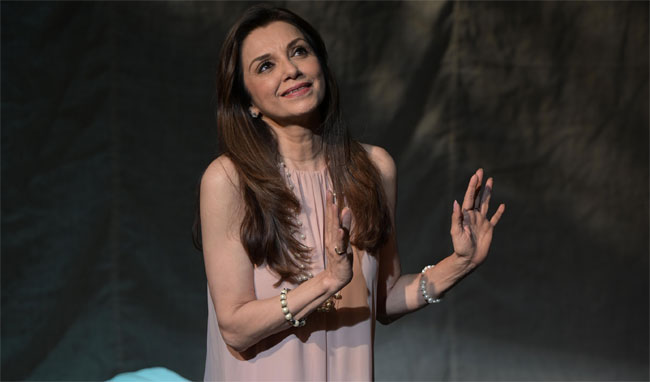 Lillete Dubey luckily found readymade material in Shobhaa De's book, Lockdown Liaisons and picked five stories that represent diverse strata of urban society.

Not surprisingly, for the city-dweller, the most relatable story is Vodka And No Tonic, excellently performed by Ira Dubey. The marriage of a yuppie couple goes under tremendous strain when the wife, Manju, is left carrying the domestic and financial burden, while her laid-off husband lazes around the house. Already resentful of her higher income, he does not lift a finger to help. Like many wives who saw a different-and not likeable-side of their husbands during the enforced stay-at-home period, Manju (and her Whatsapp band of friends) starts to question the raison d'etre of marriage. De's profanity-laden 'Hinglish' adequately expresses Manju's annoyance and frustration.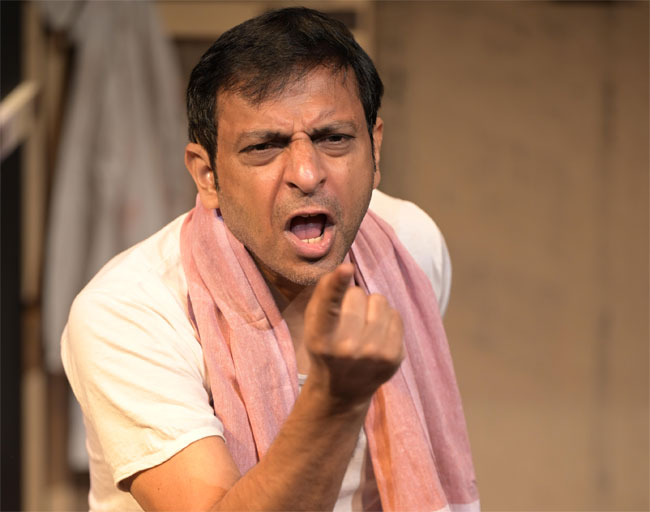 When it came to distilling the essence of the corona effect on the poor, Leaving, with Joy Sengupta playing a migrant construction worker, Shambhu, was the most impactful and brilliantly acted. Since a North Indian labourer would not be speaking in English, this piece was translated and improvised using De's story as the base. Shambu is not so afraid of the virus ("Corona dayan humko dasegi, to khud hi mar jaayegi"), as he is of being caught between life in his village and the love for woman in distress, for whom he has become a knight. From his point of view, the audience sees the plight of workers left high and dry when their seasonal jobs were lost due to the lockdown. Forced to walk miles to their villages, with no sympathy or support from either their employers or the government, the poor migrants realized that they did not truly belong anywhere.

The suspension of normal life, in many cases, forced people to reassess their lives. Like the needy young woman (Ira Dubey) who wants to come out of the closet, but feels trapped by circumstances. Or the childless couple-the husband played by Joy Sengupta-making a decision together to repair their fraying bond. And finally, the wealthy, snobbish South Mumbai matron (a superb Lillete Dubey), when faced with the desolation of a city stripped of energy and hope, learns the power of acceptance.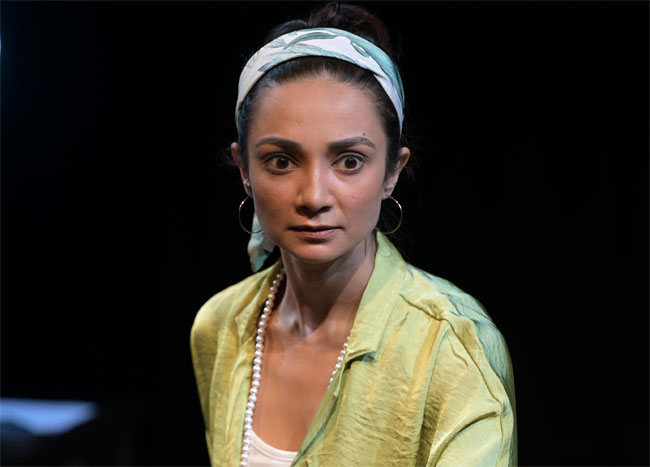 The minimal props and perfunctory backdrops are not even essential-the words, emotions and performances elevate LOCKOWN LIAISONS, because every person sitting in the theatre, with masks on faces and sanitizers in bags, can see that the production is a tribute to them, the ones who survived those bleak months of misery, tragedy, isolation, and came out transformed in ways they will perhaps begin to fully comprehend when the nightmare ends.

(Deepa Gahlot is a journalist, columnist, author and curator. Some of her writings are on deepagahlot.com)