MAHANAGAR KE JUGNU Play Review
---
Deepa Gahlot





Direction : Amitosh Nagpal
Writer : Amitosh Nagpal
Cast : Amitosh Nagpal, Girija Oak-Godbole, Sakhi Joshi, Mahadev Singh Lakhawat, Devendra Ahirwar, Shimli Basu, Sayan Sarkar, Jahnvi Marathe, Tushar Kadam, Rajat Tiwari, Mohit Agarwal, Kewal Kartik

| | |
| --- | --- |
| | MAHANAGAR KE JUGNU Review |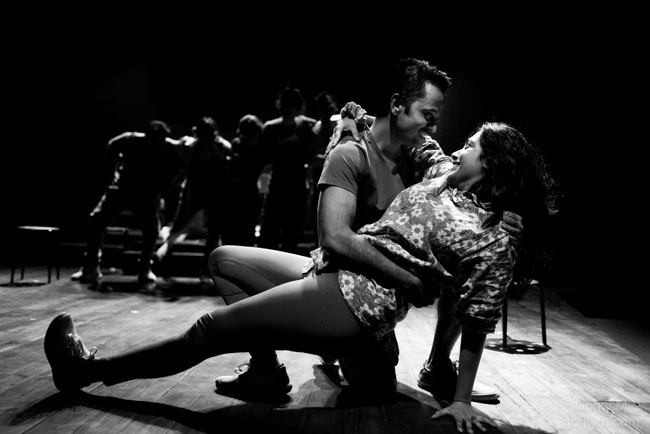 There is-always has been-a subset of people drawn to Mumbai, the city of showbiz, hoping for their talent to be discovered, getting that elusive break and maybe reaching stardom. They have been given different labels-strugglers, hopefuls, aspirants. Aram Nagar, a small cluster of cottages in a suburb of Mumbai, meant originally for low and middle income housing, now has a hive of production offices, casting agencies, rehearsal rooms, cafes and a plethora of alternative performing spaces-a breakaway ecosystem, on the fringes on Bollywood, but one that also feeds its vast appetite for content--fresh or recycled.

Amitosh Nagpal's MAHANAGAR KE JUGNU is an affectionate tribute to the optimism and resilience of the youngsters who chip away at the walls of show business-sometimes they make a crack, often they retreat, bloodied but unbeaten. Nagpal plays Jugnu, a writer coping with a bunch of boisterous ideas in his head. They sing and dance as Jugnu tries to find a balance between Dream-Sapna (Sakhi Gokhale) and Life-Zoya (Girija Oak-Godbole), masquerading as a therapist.

From a whimsical beginning, the play smoothly moves to a reality in which the young showbiz contenders have to put their ambitions aside to survive in the city, where just making the rent is an uphill task. The stories of hope and disappointment may be the same, but each experience is different. The scene in which an actor (Mahadev Singh Lakhawat), who works in a call centre to make a living, and tells his mother on the phone that he is fine, is so movingly performed. Because, giving up and going back is not an option many of them have.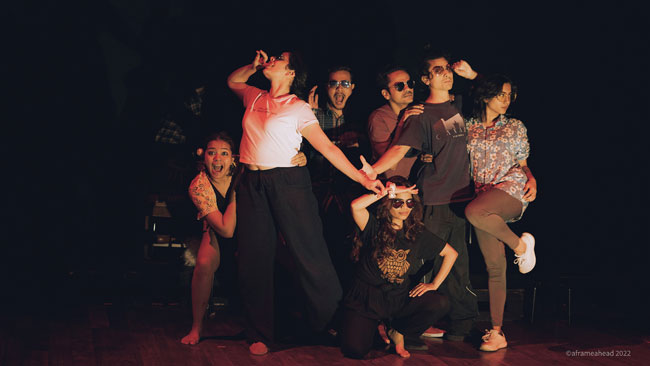 There is the darkly comic scene of a writer pitching to a producer or channel head, who just wants to follow the latest trend or copy international shows, and is not really interested in listening to the script. The one who has industry connections, can obviously jump the queue.

Nagpal tells a story-in beautifully written verse-- of that daily toil, frustration and disillusionment, but there is also song, dance and youthful vitality to the characters. He has got a gifted ensemble together, actors who have clear voices, and can sing tunefully. They are not just glimmering fireflies but blazing stars on stage.

The poster of the play calls it a "musical joyride" and it is a promise the production fulfills; those who have an inside track of that world, would relate to much more to the emotional highs and lows of MAHANAGAR KE JUGNU, but even for others, there is not a dull moment and the energy never flags.

(Deepa Gahlot is a journalist, columnist, author and curator. Some of her writings are on deepagahlot.com)




| | |
| --- | --- |
| | MAHANAGAR KE JUGNU Play Schedule(s) |