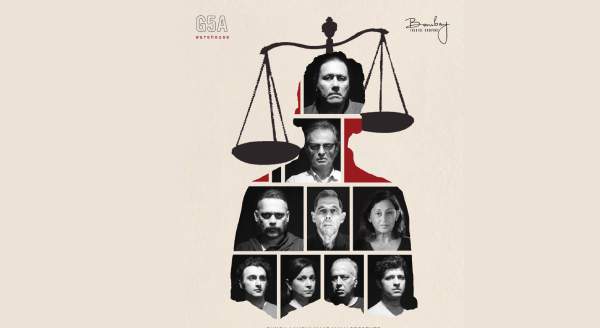 Bombay Theatre Company's production THE EXONERATED, an English drama, is all set to premiere on March 11, 2023, at G5A Warehouse, Mumbai.
Jointly written by American Play writers Jessica Blank and Erik Jansen, THE EXONERATED is directed by Raveesh Jaiswal. The play stars Avantika Akerkar, Joy Fernandes, Meher Acharia Dar, Asif Ali Beg, Suresh Venkat, Nizwar Karanj, Zervaan Bunshah, Sandeep Jayaram, and U-Jay.
Director Raveesh Jaiswal speaks about directing THE EXONERATED, saying, "We made a short film with a collaborator in LA in which Avantika Akerkar was a lead actress. We were just chatting about theatre after the shoot, and I asked for collaboration because we both work in theater, and she was eager to work with me. As a result, she suggested THE EXONERATED, which she had seen in the United States of America. So, she shared the script for the play, and I found it very relevant and interesting, and thus, we decided to go ahead and produce the play. "I am very excited to work with senior actors from the Bombay theatre industry, and I am also learning things from them and bringing this play to the Mumbai audience."
He also thanked Avantika for introducing THE EXONERATED and for being a co-producer with Shilpa Lakshminarayan, the presenter of the play, who found this project worthy enough to take to the audience.
Raveesh also spoke about the play, saying, "THE EXONERATED is one such play that cannot be adapted, and I wanted to keep it original because the theme of the play is universal." The play talks about six people who were convicted of a crime they had never committed and were finally exonerated.
*Mumbai Theatre Guide takes no responsibility for change in schedule.