There are times when the performance becomes unbearable. The moans seem to quaver out of some deep cavern of our psyche. The sound is raw and soul wrenching as fear and revulsion are awakened by the metamorphosing body-clusters dancing to eerie music on stage. But then again a flute lures the mind with visions of greenery. It does not matter that one does not know the language and does not 'understand' the exact source of these images.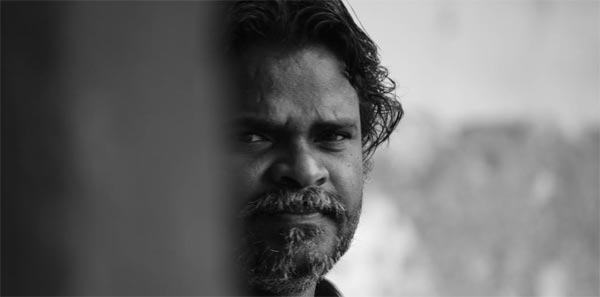 MAYAKOMAALIGALIN JAALAKANNADI (ILLUSORY CLOWNS MYSTIQUE MIRROR) is an experience one takes home and it is timeless. For the 'Manalmagudi Theatre Land' - the drama troupe from Kovilpatti, Tamil Nadu, this is what counts. As founder- director and playwright S. Murugaboopathy puts it: ''Understanding is a materialistic western perspective. Our performances always induce the audience to feel the play. It allows the audience and performers to get into a deep relation. The audience does not simply receive a message but takes it in, converses with it, and potentially changes something within themselves.''

MAYAKOMAALIGALIN JAALAKANNADI, performed at the National Theatre Festival, organised by the Minerva Natyasanskriti Charchakendra in Kolkata recently, is about displacement - not just the physical uprooting but severance from all identities, ancient traditions and nature by authority that repeatedly turns the world into a war-ravaged zone. In this age, only the Komaali or the clown has the courage to question and resist authority. Only the Komaali can tirelessly seek for love of the gypsy woman Kurathi and can hope to restore peace and purity to Earth. The Komaalis carrying indigenous musical instruments speak for all nature – the animals, insects, birds.

Murugaboopathy believes that we have had too much theatre, centred on humans, narrating stories of individuals. The need of the hour is more the collective or something in between. Reflecting on the Jallikattu controversy, he says, ''In the peaceful student struggle for Jallikattu in Tamil Nadu , the generation that we thought was all individuals, each one for himself, all went into a collective mode. In the Jallikattu struggle there was no human centeredness. This was a struggle to make us all conscious of cows, goats, hens, roosters, plants - all that is native should remain native. Through the space of the play, how the individual and the collective interact can be understood and expressed.''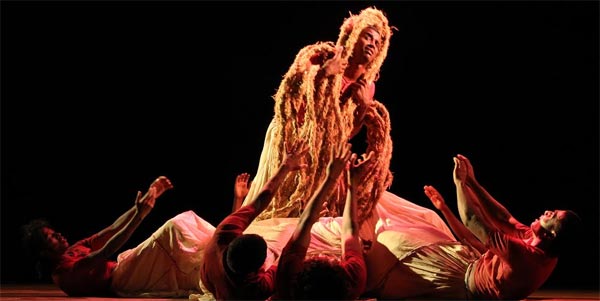 The themes he deals with are contemporary enough. SOORPANANGU for instance was in response to the Delhi gang rape and NEER NADODIGAL focuses on the ironic disasters of drought and floods, such as South India has experienced. But the productions also talk of universal pain and the courage to rebel. Murugaboopathy says: ''Let's keep humans aside for a while. There is a line by the poet Vallalar that all farmers like and know: 'Vaadiya paiyeerai kanda pothallam naan vaadinen', meaning 'whenever I have seen withered seeds then have I withered'. If such theatre, that is non-human centered, keeps moving in the right spaces, then it has a greater chance for initiating change. If we are open then theatre will become global. The moment we say we are not human-centered, it brings in everything: the disappeared animals, disappeared birds, disappeared seeds, disappeared plants and trees. All these are then reborn in our work, in the theatre space. Such rebirth is only possible in the theatre space. It could be a bird from anywhere in the world. It can enter the space through a single word or by the body movement of the actor. The actor is like a big mother who can recreate all that is lost, disappeared.''

Murugaboopathy's theatre education at the Pondicherry University had left him unsatisfied. ''In the institution that I studied in I didn't learn any art. Art is always outside institutions. It is with the farmer or the indigenous person who does not know to read or write. Humans are always with animals, birds, plants, with nature, and have learnt art only from them. Knowledge came only after that. Today institutions are only places of getting salaries. With those who live with nature, with living beings and humans like farmers, indigenous people, the labourers – there we find theatre. That is the place to break human centeredness. Ideally, we need a place for actors to get together, to live and function. Each actor should undertake an unending journey in search of what they want to take up in theatre. To give birth to new things, an endless art-based travel is needed.''

Belonging to a family of writers and poets (his grandfather was Madhurakavi Bhaskara Das and father MS Shanmugam), Murugaboopathy travelled to far off tribes to learn about raw energy, to understand the ability of the ritual actor to be not only human, but be paluyiru or many beings, to learn visual vocabulary, the use of voice modulation, the importance of silence and choric chant.

''The ritual that I talk of is not in the least bit about religion. It is rituals with a theatrical sense that we look for. In the plays we do not replicate any ritual at all. While travelling, we have found theatre within rituals; a subaltern theatre. Religion is against the subaltern. Actually, in the Tamil landscape, there is nothing really to talk about concerning the role of religion. It is only now that this is rising. The landscape has thousands of small gods or indigenous deities. With these gods, there are many sacrifices, according to people's need, and so the gods are within their control, unlike with religion,'' emphasises Murugaboopathy.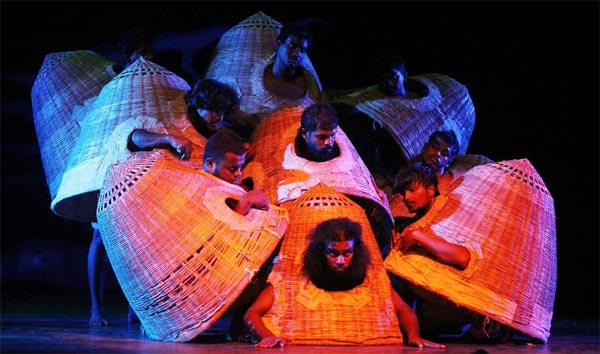 His theatre group Manalmagudi rehearses in in the open, in forests and at hill sides. ''Outdoors, from the land, mud and plants, the actor's body grows into a multi-being, which happens less indoors. For our actors, it is easy to work indoors. But the play is different when done outside and when performed indoors'', he adds.

Murugaboopathy doesn't write scripts like the usual playwright. ''We live with a script for around two years, and travel with it. It stays in the mind, and we wait for it to change, by itself, into a play. The rehearsal process itself takes two-three months.

First I start seeing the play. I see the things in the play. When I keep seeing these again and again, it takes on the form of a big image. After that I search for, and see, my characters in all those places where bodies gather, and stand together in large numbers - in carnivals, festivals, rituals, where collective knowledge and the collective spirit, that is also non-human, becomes human, or rather is performed by humans. When this is not enough, the play itself takes us on a journey, a path, and makes us see a world that is not human centric. Then I try and construct the sound and music for what I have seen till then. Then I tell this as a story. Basically, because I have been working for twenty years with children I try this out in front of them, stitching everything together. I present what I have till then to them as separate stories. As the children listen, their memories and experiences with mine are stitched together like a carpet. The entire script takes a form. For the last five years, this has been my process and attempt.

But that is only the basic outline. The real play grows through rehearsals when random scenes are taken up. Since all the actors have travelled and researched the roots of the play, in each actor's body there are memories. All these are nonverbal memories and I first work nonverbally and visually with the body. After that I start to understand and know for which body, which dialogue can be given. Then I select dialogues and the play itself starts asking for particular music and sound for each body, individually and as chorus. Here music does not only fill up space but in improvisation it works in new ways continuously, with space, with body, with the actor's bones, with the smell that only the performer has.''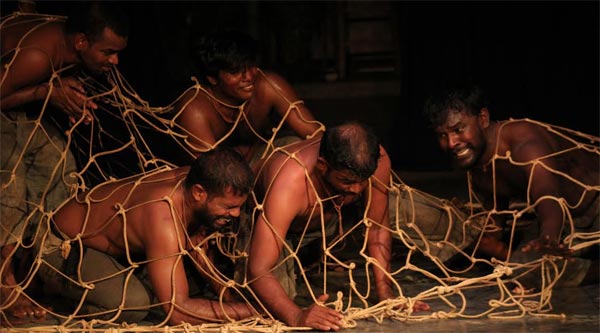 The musical instruments this group uses are native and indigenous. The properties used are homely, everyday items. The dramatic makeup and lighting reminds one of tribal dances and firelight and flaming torches. But nothing, says the writer-director, which limits his plays to a particular region or religion. ''If we take one thing, in depth, we take up things of the whole world, while working on it. The theatre spirit teaches us that. An artist takes up what is happening within his or her region only as a small push, a small inducement, and then when it becomes a work of art it includes everything universally within it.''

So what is he working on now? ''Dolls. I am working on a play about the doll's world - looking at how all humans have understood dolls. From birth to death humans are always with dolls. In our land, there is a doll called ''Marapachi''. There are healing dolls, stone dolls, mud dolls, wooden dolls, dolls of leaves, of cloth, puppets - of string, shadow/leather, wood, cloth. We have been doing research for two years and from that we have developed a new script. I have a feeling that in the end only the doll can save everyone. Children have understood this magic. In our play, actors become dolls and dolls become actors. Some more fieldwork and research is on. Then we will perform.''

*Sebanti Sarkar is a freelance writer, translator and editor based in Kolkata.