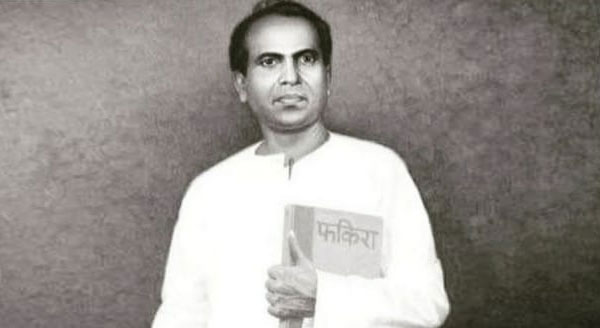 When the Indian Peoples Theatre Association [IPTA] decided to stage Annabhau Sathe's [1920-1969] play Mumbai Konachi? [Whose Mumbai is it?] on 2nd October 2022, it was an apt tribute to the doyen of progressive writers in Marathi.

Tukaram Sathe [popularly known as Annabhau Sathe] was born into a Dalit family, had bare schooling and yet wrote some outstanding novels [35 novels, an impressive figure by any standard], short stories, 12 screenplays, travelogues, ballads and 10 folk plays. Mumbai Konachi? is one such play which raises the question of dominance on Mumbai.

Right through India''s history, if Delhi has been the political capital of India, Mumbai has been the commercial capital. Mumbai has peculiar socio-economic profile. It has been attracting migrants from the interior of Maharashtra as well as from outside the state. This migration, especially from outside Maharashtra and that too of non-Marathi speaking population, became a political issue with the birth and rise of Shiv Sena, established in June 1966.

Annabhau himself was a migrant who had come to Mumbai in 1931. It is said that he had to walk for about six months to reach Mumbai from Sangli district.

In Mumbai, Annabhau came under the influence of Marxism and was an active member of Lal Bawata Kalapathak [Red Flag Cultural Squad]. Later he became the founder-member of the IPTA, established in 1942. Annabhau shot to fame during the movement for United Maharashtra [Samyukta Maharashtra] which had dominated the political life of Marathi-speaking population in the late 1950s. His travelogue named Maza Russiacha Pravas [My Journey to Russia] was well-received.

Next phase in his career was a move towards Dr Ambedkar and his philosophy. Soon Annabhau became the leading light of Dalit literature and had inaugurated the first Dalit Sahitya Sammelan [Dalit Literature Conference] held in Mumbai in 1956. Annabhau''s contribution has been well-recognized by the state and the Government of India had issued a special Rs 4 stamp on 1st August 2002. His birth centenary fell on 1st August 2020 when Coronavirus was at its peak. And yet the BMC painted the walls and pillars adjoining the surrounding of the 200-meter stretch below the Sion-Trombay flyover. Here one can see a life-sized portrait of his renowned novel Fakira, a hero who fights for the oppressed during the British Raj.

In due time, even Russia took notice of Annabhau''s contribution and in September 2022, his statue was installed at the Margarita Rudomino All-Russia State Library for International Literature in Moscow.

*Avinash Kolhe is Mumbai-based theatre lover who has been enjoying and reviewing plays for 40 odd years.