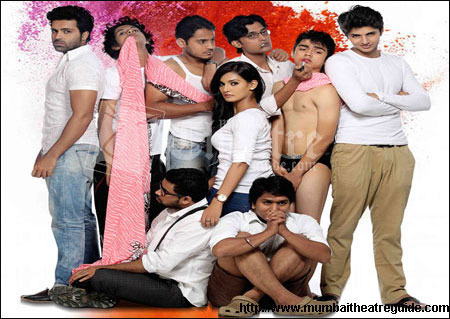 Mahesh Elkunchwar's HOLI is a favourite with young groups at inter-collegiate competitions, because it is about and for the young. There are several versions available online, unfortunately the quality is iffy.

The demand for a holiday on Holi, boils over into campus unrest and violence in Mahesh Elkunchwar's Holi. The Marathi play was filmed in Hindi by Ketan Mehta in 1984 (the screenplay by Elkunchwar himself), with Ashutosh Gowarikar in the lead, and Aamir Khan in s supporting role.

Students in the play find out that they don't have a holiday on Holi, and that they are expected to attend class and turn up at a function to honour the founder of the college. Holi being a popular festival, the plan to protest against this arbitrary order.

The play wraps up other issues that concern the youth—the inadequacy of the education system, student politics, ragging and sexual confusion. But their rage has no direction and easily tips over into a destructive violence and tragedy.




The college principal has a clash with an idealistic professor on how to deal with the situation and nab the troublemakers, and obviously force is not the answer. The students are aware, from their own experiences, how corrupt and apathetic their system is, in which bribes are uses to gain contacts, bridges are built to collapse and doctors make money by conning the sick. The college, says a student looking down from the roof, looks like "a factory that manufactures slaves, or a prison."

The play starts being funny and exuberant, the mood changes to restlessness and anger. At a time when dissent is ruthlessly crushed, the play which was topical then, retains its relevance. In India, even today, college education is job-oriented, encouraging learning by role rather than understanding the requirement and aptitude of the student. This results in stress, depression, frustration and suicides after exam time. Elkunchwar, who, as a college professor in real life, must have observed students closely, was able to write a play that captured youthful angst with empathy and authenticity.