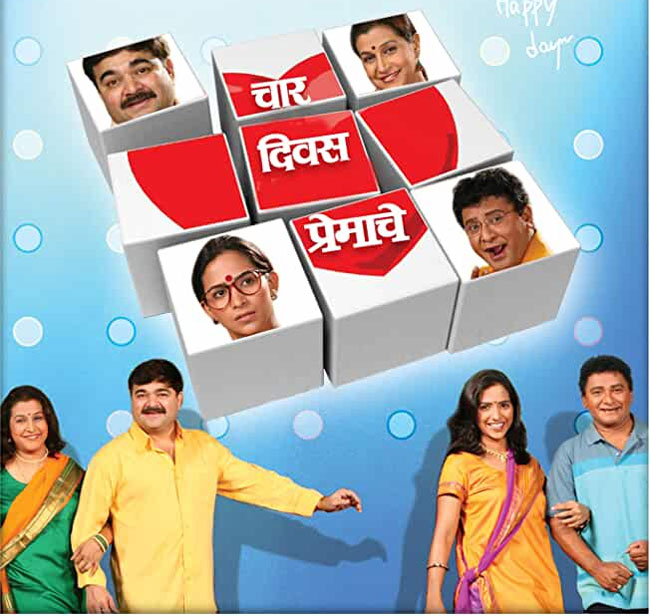 As a tribute to Ratnakar Matkari who passed away recently, a look at his popular play CHAR DIVAS PREMACHE, which can be watched online.

There is music, some dancing and a series of vignettes about romantic relationships, right from the silly flirtation of youth, though the difficult years of negotiating marital landmines, to the mellow companionship of old age. Four brilliant actors-Prashant Damle, Savita Prabhune, Arun Nalavade and Veena Jamkar-playing multiple characters, shine under Waman Kendre's direction.

Seen over a decade later, in a filmed version (by Mangesh Kadam) on a somewhat tacky set, the play looks old-fashioned, with that care-a-damn political incorrectness that was acceptable before everyone got thin-skinned.

Matkari''s humour is not in the least subtle, and the actors play their parts in a deliberately exaggerated manner, as if to convey the obvious - that the scenes are farcical, and meant to make audiences laugh without pausing for reflection..




Youthful flirtation and furtive romancing by beach leads to marriage, which, after some years, leads to boredom. Matkari is not even looking at the modern marriage, in which both partners have careers-in all the unconnected pieces, the husband is the bread-winner and the wife a full-time homemaker. In the end, when there is mention of a career-oriented couple, the love marriage led to separation and the packing off a child to her grandparents'' home.

In Matkari''s world of the traditional marriage, husbands merrily insult wives, while women nag their tired husbands wanting to sleep after a long workday. When a wife leaves a neglectful husband, he wants to call her back because the house is dirty and the clothes unwashed. And, of course, the representative of a woman''s group is the stern cliché of a single woman just waiting for a man to notice her.

CHAR DIVAS PREMACHE is a crowd-pleaser, however, and the actors look like they are having fun. The episode about the nervous couple participating in a game show with a giggly host is a hoot. It is easy to see why the play was a big hit-it is like a stand-up show about marriage and while they are chuckling, audiences might just find something that resonates with them.