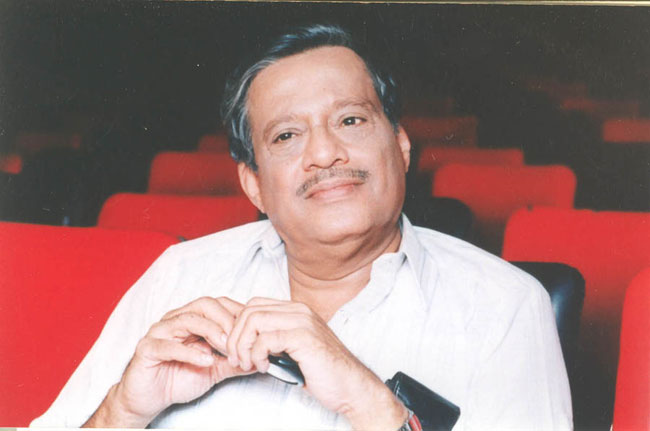 Sad that COVID19 claimed the life of Ratnakar Matkari, a prominent playwright and multi-faceted personality. What is most relevant in the time of the misery of migrant labour today is that he was so committed to ordinary people.

In the seventies his group walked four km to a remote village without a motorable road in Marathwada to perform is acclaimed play Lokakatha 78 after putting the stage props on a bullock cart. 'Several performances were held in the area in the wake of the anti-Dalit rioting after Marathwada University was renamed after Dr B.R. Ambedkar,' recalls Milind Kokje, my former colleague in Times of India, who had done a role in the play. There was so much social activism during the performances that Kokje wrote a diary of the days and its version was published later. A lot of activists from Yuvak Kranti Dal organised the performances. Prominent among them was Dr Neelam Gorhe, a prominent socialist then, who changed track later to join the Shiv Sena and is now the deputy chairperson of the Maharashtra legislative council.

The play was based on the life of the poor in Bihar and became a hit both in urban and rural areas. It was Brechtian in its presentation.

Matkari, 81, passed away in Seven Hills hospital in Andheri in Mumbai. A sad end to a man who believed in physical fitness, did regular exercise, was simple and meticulous in his living. I knew him for over 40 years. I used to live in Parsi Colony in Dadar as a bachelor and a paying guest not far from his house Radha Niwas.

He was very versatile making his mark in different ways in children's theatre, regular dramas for grown ups, one act plays, novels, television, short stories, he had a talent for painting and music. He was writer, director producer and his output was prolific across genres starting from a radio play at the age of 17.

He studied in Elphinstone College in Mumbai, which had some eminent Marathi writers like M.V. Rajdhyaksha on the staff. Poet P.S. Rege was a former principal. Matkari was greatly helped by his wife Pratibha Matkari, a talented actor and student of Ebrahim Alkazi in NSD in the seventies. She is daughter of prominent theatre critic in Marathi, Madhav Manohar, a colourful dhoti-kurta clad man with the build of a wrestler. Literature, theatre was very much in the family. Matkari and Pratibha met during theatre performances, were introduced to each other by theatre critic Pushpa Bhave, herself now bed-ridden in hospital for the past year, in Dadar.

Their daughter Supriya Vinod is a well-known theatre and film actor and son Ganesh is a noted film critic in Marathi. RatnakarMatkari also won the national award as director and Pratibha as producer for the Marathi film Investment in 2012. It is about the abandonment of moral values in an upwardly mobile family in the era of neo liberalism.

Matkari drew his strength from his association with social movements like Narmada Bachao Andolan, Girangao Bachao Andolan of textile workers and Nirbhay Andolan. He was also a trustee of Sane Guruji Pratishthan, set up in memory of Sane Guruji, a saintly Gandhian writer and an inspiration to countless Marathi writers.

Mahesh Bharatiya, a prominent Dalit activist and publisher, played the little boy in Lokakatha 78 and when he grew up he staged several performances in working class localities and Maidans like Kamgar and Jambori.

Dilip Prabhavalkar, a very popular Marathi actor best known to other audiences for his role of Gandhi in the film Lage Raho Munnabhai grew up as an actor in the group of Matkari. He had done a role in Matkari's existential tragedy set in the desolation of the post Mahabharata war era , Aranyak, 40 years ago and then again in is recent revival. Matkari remained very busy till the end. He revived his children's play Albatya Galbatya last year after a gap of some 40 years and the new version became a big hit, tickets were sold out on the internet within hours.

And he was such a good man; so many of his plays were staged by struggling groups, he never bothered to ask them for royalty.

*Vidyadhar Date worked for many years as a journalist in the Times of India in Mumbai and during spare time did Marathi drama reviews for the paper, often buying his own ticket.