The Mahindra Excellence in Theatre Awards (META) is inviting entries for its 12th edition. The festival has been a strong supporter of all kinds of plays in all languages across the length and the breadth of the country.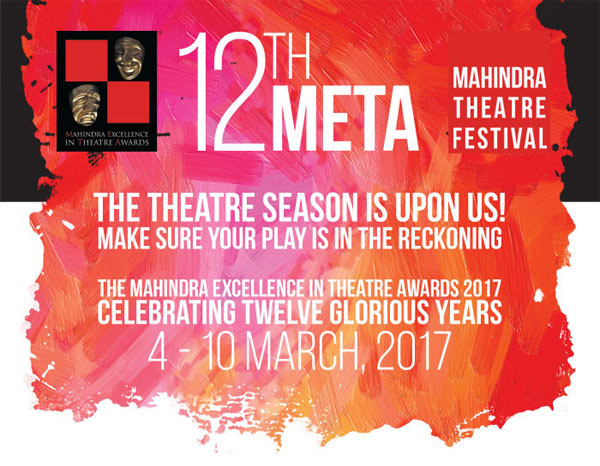 Eligibility to apply only records one criterion, which is that the play should have been staged in 2016.
There is no bar on language, duration, or any other aspect. A Selection Committee chooses from the entries to select the
final 10
that will be presented at the
META festival in March 2017
in Delhi and these plays will contest for awards across various categories that will be decided by the jury.
So, here's your chance to participate in one of India's foremost theatre festivals.
Please visit the META website for details to apply and to find out more about the festival and its previous editions.Last date to receive entries has now been extended to 15th January 2017.
Mumbai Theatre Guide takes no responsibility for change in schedule.