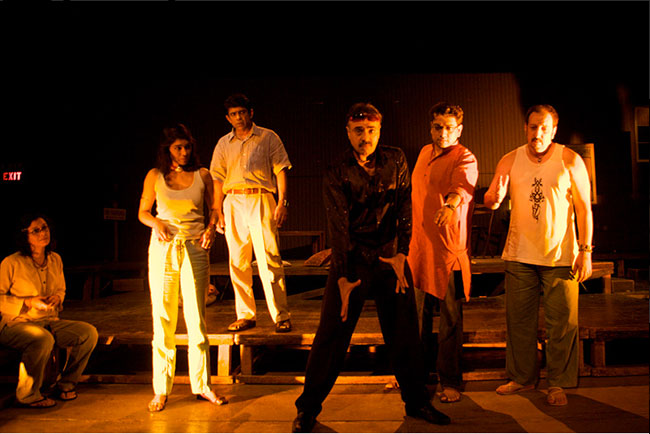 Mumbai: Class of 84 is one of the longest running plays from Rage's kitty and the popularity seems to be still intact.The fact that a fully original script has sustained for 15 years with over 350 shows is commendable. Class of '84 is a roller-coaster ride about friendship, filled with pathos and humour.
The play opened in January 2003 and has completed over 300 shows, making it one of the longest-running Indian-English plays of all time. It has been staged across India as well as internationally in Malaysia, Oman and UAE. These performances have been for regular audiences as well as sold out shows for clients in both auditorium as well as supper theatre settings.
Rahul DaCunha, writer and director of the play, feels the play can connect with today's audience as well and says, "I wrote the play really for a few college mates of mine. Didn't realise that it would be such a universal story. Whether you're 15 or 55, everyone's been part of a gang."
Shernaz Patel who is acting in the play also resonates the same thought, says, "We have been blessed with a fabulous ensemble cast that performs with such ease that you really feel you are in a living room with a real gang of friends... We genuinely have fun on stage and that fun permeates through the audience."
Rajit Kapur adds, "Every audience member sees some college friend of theirs in these characters....no play captures the bond of college buddies so evocatively as CLASS OF 84."
Class of 84 will be staged at
St Andrews on the 12th of April at 7:30
NCPA Exp on 19th of April at 7:30 PM.
Read Class of 84 Preview
*Mumbai Theatre Guide takes no responsibility for change in schedule.