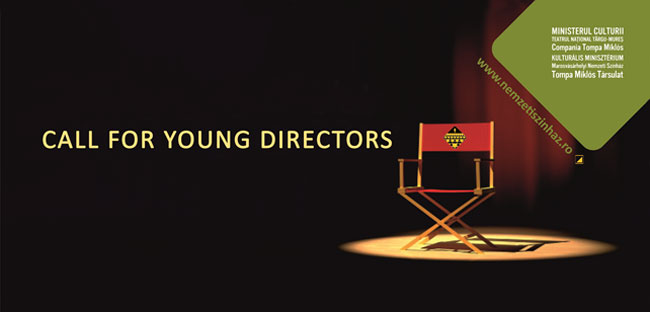 Tompa Miklós Company
of the
National Theatre of Târgu-Mureş
is one of Romania's most predominant theatrical laboratories. Valuable collaborations between the company and renowned directors invited from different countries are born here. It is important for the theatre to assure opportunities for young theatre creators in this laboratory: for this occasion, the company is announcing a call for
young directors (up to the age of 35 years)
to create a performance (regardless of genre) in their Studio Hall, having a cast of maxium 8 actors
.
The application must include the applicant's portfolio as well as the detailed plan of the presentation (description of the director's concept, cast, conceptions about set and costumes).
Deadline of the applications:
5th August 2018
Announcement of the winning project:
10 of August 2018
Date of the premiere:
5th October 2018

The applications must be sent to Reka Szabo at reka.szabo@nemzetiszinhaz.ro
Further information can be requested on the same e-mail address.
Mumbai Theatre Guide takes no responsibility for change in schedule or for the outcome of this programme.