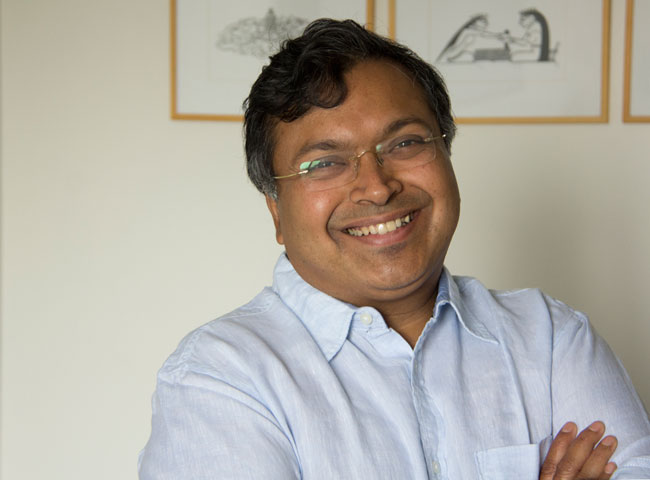 Devdutt Patnaik
will do a second session at
Junoon's Mumbai Local at 2.30 pm on Sunday, 13th May at the Bhau Daji Lad Museum
, since the 5 pm session on the same day is completely full.
Stories are powerful vehicles of engaging with the world. Every culture has its own stories to understand, negotiate and ask questions of life, and we pass these stories down from generation to generation. But take a step back and look at stories from afar, and you will see the structures that underlie stories - structures that express a culture's understanding of the world, that privilege certain perspectives over others.
In our world of human rights discourse, social justice, identity politics and the growing desire to identify oneself as victim, Devdutt Pattanaik asks, "Can you tell the story without right and wrong, good and bad? What structure do I use? Is there an alternate structure? And if there are no heroes, villains and victims, can there be saviours in the world? If there are no villains, who do you accuse? Then what is this narrative of accusation?"
Devdutt Pattanaik
- Mythologist, Author, Illustrator will make you enjoy stories with him and will lead you to examine the patterns and structures underlying stories that impact our consciousness and thereby our demands and expectations from the world we inhabit. Stories are deeply embedded in our cultures. How would we be if we could imagine alternatives?
Entry to "Mumbai Local' Sessions is Free on a first-come-first-serve basis
.
Museum charges apply for entrance into the museum.
You can save your seat and RSVP by writing to mumbailocal@junoontheatre.org
*Mumbai Theatre Guide takes no responsibility for change in schedule.