Dinesh Thakur Memorial Festival in Agra...



October 5, 2018 4:36:53 PM IST
MTG editorial


Dinesh Thakur was the founder and the head of the Hindi theatre group Ank, which is among the oldest and established Hindi theatre groups in Mumbai.

Ank has collaborated with Ranglok Sanskritik Sansthan, Agra to present a seven days festival in memory of Dinesh Thakur. The festival will be held in Agra from 8th to 14th October 2018. Atul Tiwari, Salim Arif and other National School of Drama alumni will be part of the festival.

Among the plays that will be performed is HAI MERA DIL, which apparently is the longest running comedy in Hindi.

The festival schedule appears below: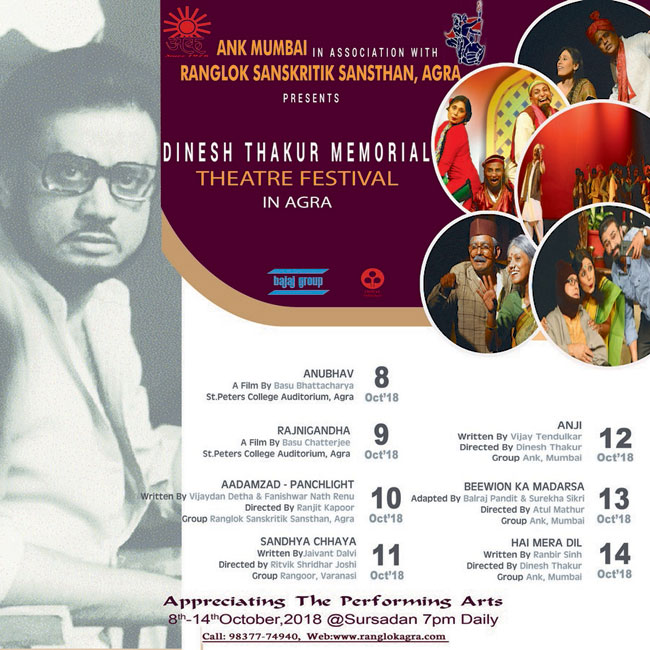 *Mumbai Theatre Guide takes no responsibility for change in schedule.