''Sangit Kala Kendra'' Awards 2018...



September 12, 2018 10:20:36 AM IST
MTG editorial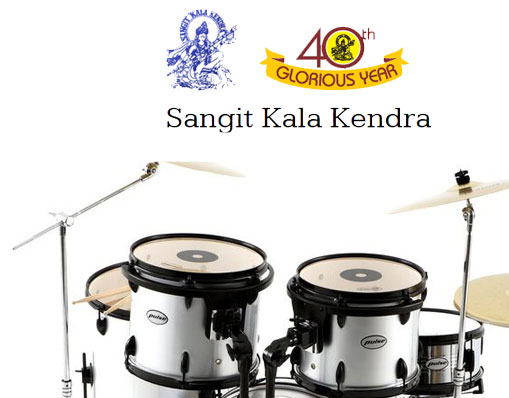 Sangit Kala Kendra
(SKK)
was found in 1973 by the late
Shri Aditya Vikram Birla
to encourage and nurture the various performing arts. Since its inception the organisation has been presenting prestigious art events and has acquired recognition as one of the premier cultural institutions of the country.
In the year 1996, the "
Aditya Vikram Birla Kalashikhar Puraskar
" in memory of its founder-President was instituted.
This award is conferred on an artiste in the visual or the performing arts for lifetime achievement and comprises a cash award of Rs 3 lacs, a memento, and a scroll of honour
.
This year it is proposed to present the award in the field of classical dance. It will be awarded to a living, senior and reputed artiste.
In addition to the above, awards of the "
Aditya Birla Kalakiran Puraskar
" would be presented to two young and promising artistes in the field of classical dance.
The artistes should be citizens of India, between the ages of 25 to 40 years, and have a promising future. The award comprises a cash award of Rs 1 Lac, a memento, and a scroll of honour
.
Past awardees have included
Lata Mangeshkar (1996), Shri M.F.Hussain (1997), Guru Kelucharan Mohapatra (1998), Pt. Ram Narayan (1999), Pt. Bhimsen Joshi (2000), Shri Habib Tanvir (2001) and Shri Sankho Choudhuri (2002), Smt. Tejan Bai and Shri Jeeva Soma Maashe (2003), Shri Purshottam Das Jalota (2004), and Dr. Gangubai Hangal (2005), Shri K. G. Subramanyan (2006) Smt. Mrinalini Sarabhai (2007), Pandit Vijay Raghav Rao (2008) Pandit Jasraj (2009), Prof. Raj Bisaria (2010), Shri Nagji Patel (2011) and Padmashri Smt Yamunabai Jawle & Shri Nageshwar Rao (Babji) (2012), Dr. Girija Devi (2013), Pandit Birju Maharaj (2014), Pt. Shiv Kumar Sharma (2015), Dr. Pratibha Agrawal (2016) and Dr. Prabha Atre (2017)
.
Application / Nomination Forms for the "
Aditya Birla Kalakiran Puraskar
" may be obtained from the
Sangit Kala Kendra, Ground Floor, Industry House, 159, Churchgate Reclamation, Mumbai -400020.
email:
sangitkalakendra@adityabirla.com.
You can also download the application form by visiting
www.sangitkalakendra.org
Last date for submission of application:
29th September 2018.
*Mumbai Theatre Guide takes no responsibility for change in schedule.