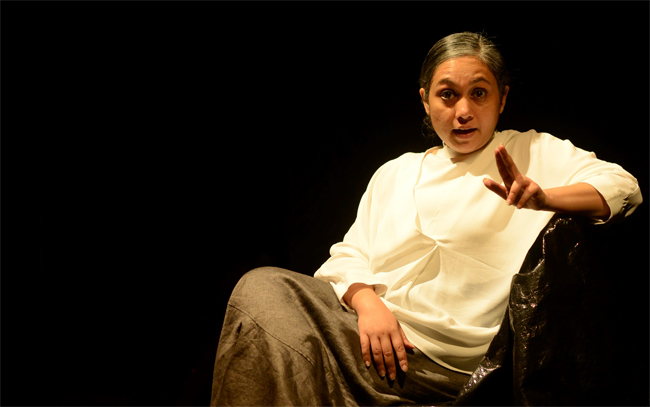 Directed by
Vinay Sharma
,
PIECES
(in English) will feature actress
Anubha Fathepuria
in a solo performance. The play begins with an actress waiting for the show to begin. She is conversing with a visitor. As the play continues, she essays different roles which present vignettes from the lives of various women, young and old, focusing on intimate aspects of their relationships and innermost feelings. These episodes are based on and adapted from the writings of various playwrights and authors of the Western world from the 17th to the early 20th century. These include the following writers: Ferenc Molnar, Anton Chekov, Laura M. Williams, William Congreve, Guy De Maupassant, Hermann Sudermann, Arthur Schnitzler, Susan Glaspell, Eugene Briex, August Strindberg and Virginia Woolf.
Duration:
75 minutes
Date:
23rd November 2019 (at 6 & 9 pm- 2 shows)
Venue:
Prithvi Theatre.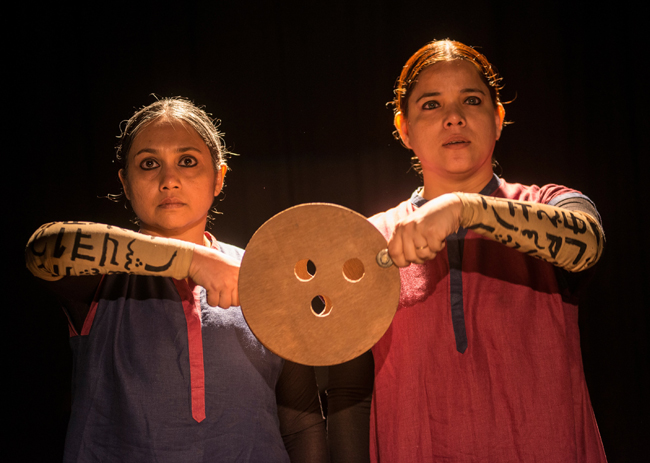 The second play
YAHAN
(Hindi), again directed by
Vinay Sharma
is about two women- twin souls- who begin to move in a timeless space. They await any signs that may tell them who they will be next. They find themselves entering the lives of other women in other times and places. The play witnesses the thoughts and feelings of these women through different episodes: at times surreal or meta-real, these episodes are always rooted in the human need to connect with the other and with one's self.
Cast:
Anubha Fatehpuria & Kalpana Thakur Jha
Duration:
75 minutes.
Date & Time:
24th November 2019 (at 5 pm).
Venue:
Prithvi Theatre.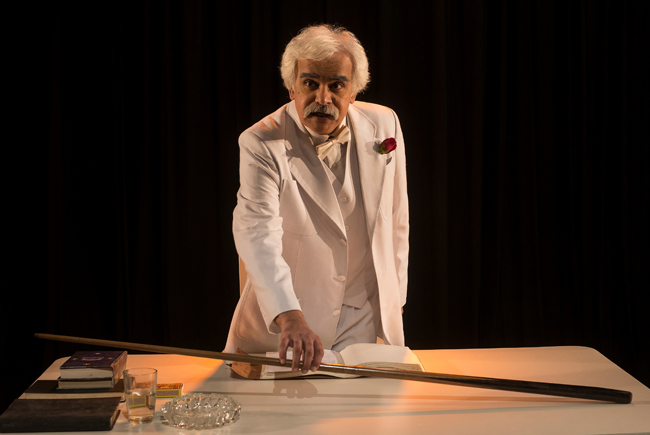 MARK TWAIN: LIVE IN BOMBAY
, the third play, also directed by
Vinay Sharma
, is as the title suggests about the American humorist's Mark Twain's time in Bombay. In 1895 the celebrated writer was nearly broke. To recoup his losses Twain set sail around the globe. India was the highlight of his journey. He presented an at home talk at Bombay's Novelty Theatre in 1896. Based on his writings and travels, the play recreates Twain sharing tales and yarns from the Mississippi, skewering corrupt politicians, dishonest reporters, religious Bible-thumpers and so-called patriots in his witty, and irreverent style. Twain's satire, biting at times when he takes on issues of racism, slavery, greed and war, continues to be as relevant today as it was more than 120 years ago
.Writer:
Gabriel Emanuel
Cast:
Vinay Sharma
Duration:
100 minutes.
Date & Time:
24th November 2019 (at 8 pm)
Venue:
Prithvi Theatre.
*Mumbai Theatre Guide takes no responsibility for change in schedule.