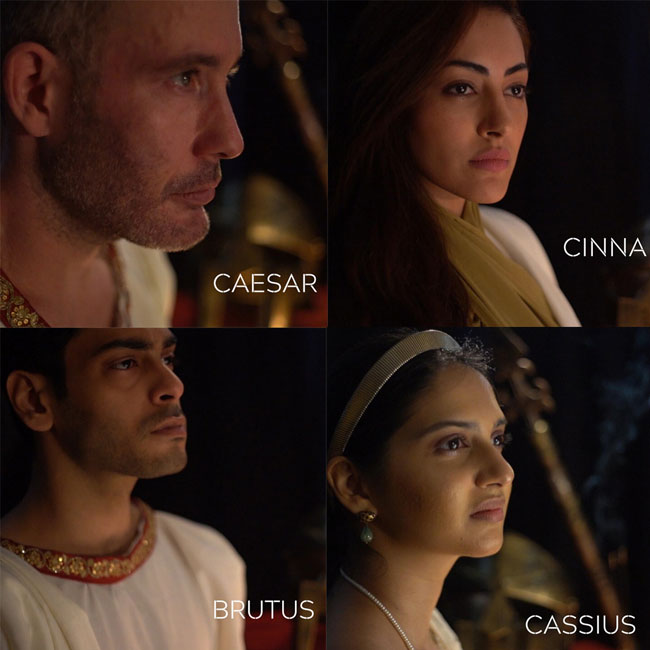 Jeff Goldberg, who runs a method acting studio in suburban Mumbai, is, after months of tough rehearsals ready to stage his new production of William Shakespeare's
Julius Caesar
, in which he also plays the eponymous lead character.
"This is an idea that has been with me forever," he says, "
Julius Caesar
is one of those texts that you read and never forget. I have always been attracted to things that are political in nature. And most interesting to me is the human mechanics behind politics-the desires, the ambitions, the insecurities, the secrets, the lies, the truth-all that stuff that goes into it turns me on.
Julius Caesar
, the play, is the primer from every political piece from and since has been painted upon. That's what attracted me to it, to go back to the source. Today politics is in everybody's mouth, everybody is talking about the situation in the world. And what I learnt about Caesar, is that it's a political play, but no political ideology is ever put forward. It's just two sides that just drive at each other and over each other and unfortunately, a lot of people end up dead. I love a challenge and everything about it is a challenge-the scale of the play-- which I had no idea what I was getting into at all-and the scale of the language.
"We are doing the play very much as a period piece, using the classical Elizabethan speech; we have adapted the script in two ways.One is that I have shortened the play, and the second is that we --being method actors--are trying to bring a very internalized version. We have also made some of the characters very different from what people are used to. For instance Cassius is a woman. Actors from the Studio have worked very hard, and I am happy with the way the production has turned out."
(
Julius Caesar is scheduled to open at the Royal Opera House on March 14
)
*Mumbai Theatre Guide takes no responsibility for change in schedule.