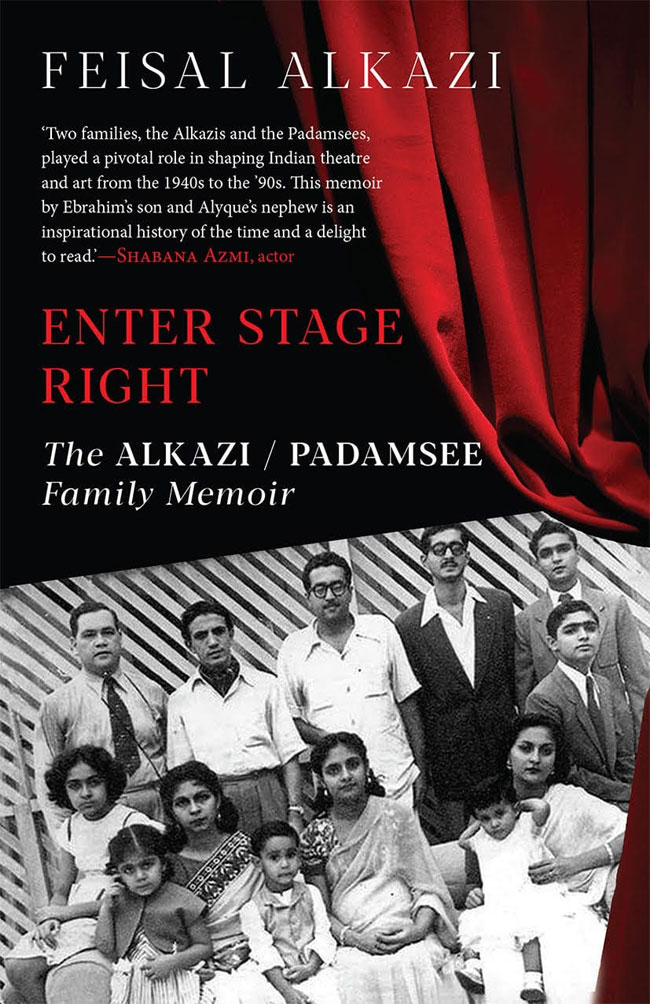 Speaking Tiger has announced the publication of
Enter Stage Right: The Alkazi / Padamsee Family Memoir
by veteran theatre director and educationist, Feisal Alkazi.
According to a note from the publisher, "In this book, Feisal Alkazi narrates the story of two of India's biggest theatre families with humour and candour. With more than 50 rare photographs and delightful inside stories, this unputdownable book recounts the history of contemporary theatre in India as it has never been told before. The book features Ebrahim Alkazi—iconic director of the National School of Drama; Alyque Padamsee, actor, theatre director and advertising genius; Pearl Padamsee, much-loved actress; Roshen Alkazi, pioneering costumier and founder-director of Art Heritage."
Author Feisal Alkazi says, "Writing this book was like opening an old cupboard stuffed full with memories. Some were familiar, easy to recount, others I had heard so much about that I felt I had been there. And still others, hidden away at the back, revealed secrets I never knew."