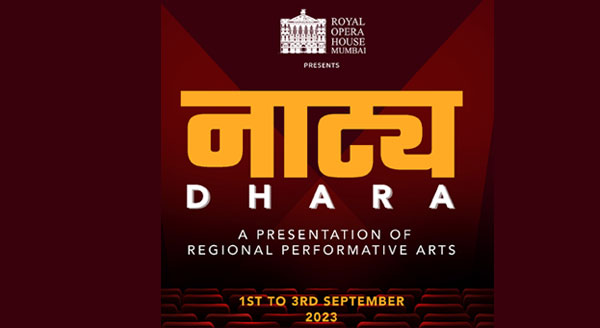 Following the enormous success of the first-ever Marathi Theatre Festival, Natya Velhal, the Royal Opera House in Mumbai will stage a series of multilingual regional art performances across multiple genres titled Natyadhara - A display of regional performative art from September 1 to September 3, 2023 in collaboration with Astitva, Curated Classics, Mumbai Theatre Guide, and Avid Learning, will include five plays in three languages: Hindi, Marathi, and Gujarati.
The season starts on September 1 with PREM RAMAYAN - A Musical Dance Drama in Hindi, directed by Atul Satya Koushik. The season continues on September 2 with Marathi Drama JANMAVAARI, written and directed by Harshada Sanjay Borkar, followed by DASTANGOI GUJARATI " rendezvous with the nectar and tradition with famous storytellers like Ojas Rawal, Mehul Buch, Alpana Buch, Hemang Vyas, Alpesh Dixit and Sejal Pondaa and it will be followed by Gujarati comedy drama ISHAARA ISHAARA MA directed and enacted by Jay Kapadia. The play also casts Satvi Choksi, Aryan, Vinayak Ketkar and Ojas Rawal as the main artist. The season will end up on September 3 with Marathi Drama WHOLE BODY MASSAGE, which casts Girish Kulkarni and is directed by Kiran Yadnyopavit.
The above-mentioned plays are presented by Curated Classics' Ravi Mishra and Bhavik Shah.
Prepare to be immersed in real-time enthralling theatrical experiences once more at Mumbai's most iconic theatre stage, the Royal Opera House.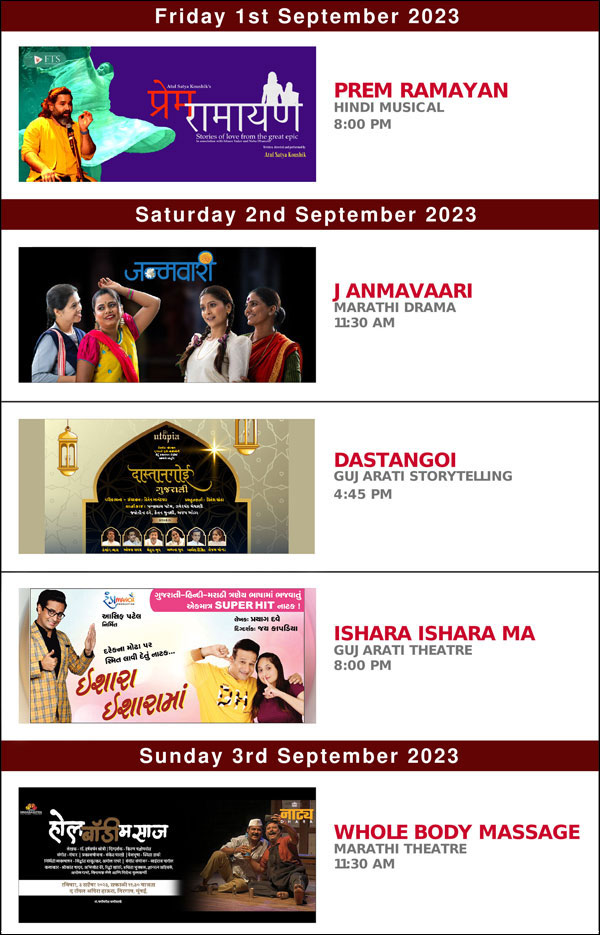 *Mumbai Theatre Guide takes no responsibility for change in schedule.