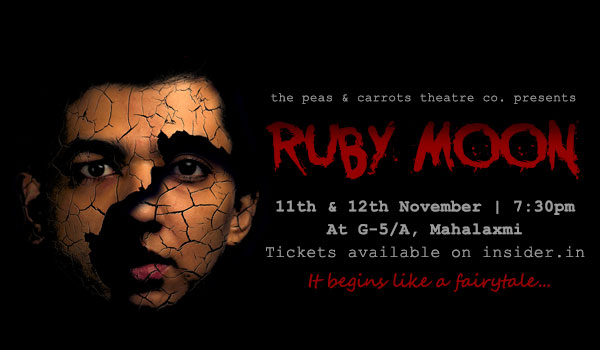 The West Australian newspaper
has described
Matt Cameron's RUBY MOON
as "part whodunnit, part psychodrama but, more than anything, it's an exercise in terror and the terrible price of love."
The production by
The Peas & Carrots Theatre Co.
has been designed and directed by
Glenn Hayden
with actors
Tavish Bhattacharyya
and
Kyla D'Souza. Kyla D'Souza
is also the founder and Artistic Director of the theatre company.
11th and 12th November at G5A, Mahalaxmi | 7:30pm
Read here
the playwright's interview about
RUBY MOON
, first published by Hothouse Theatre, Australia.
*Mumbai Theatre Guide takes no responsibility for change in schedule.