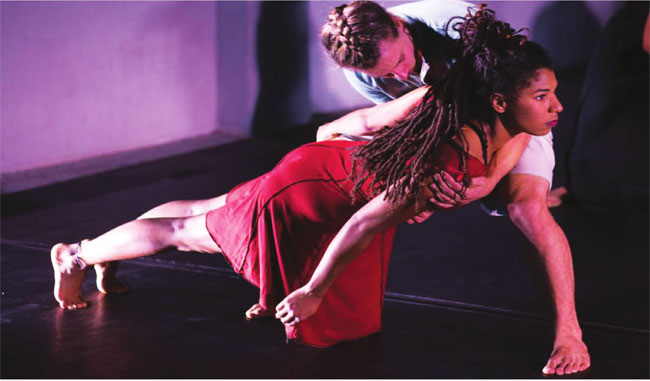 The DUENDE School of Ensemble Physical Theatre in India for the first time…Inviting applications...
In 2018, for the first time,
The DUENDE School of Ensemble Physical Theatre
will operate outside Europe. Over nine weeks, split into two blocks of work, in two different locations, twenty students will engage in demanding ensemble and physical training, culminating in a fully staged production, directed by the Artistic Director of
DUENDE
,
John Britton
.
The first block of training will take place from
14th October to 4th November 2018
at
The Company Theatre
(TCT)
Workspace in Kamshet
- a remote, residential rural retreat centre, four hours from Mumbai. Participants will live, eat and train together for 20 days, encountering the core approach to ensemble, physicality and performance that is at the heart of The DUENDE School. Each morning there will be core training, each afternoon, participants will encounter key performance skills and engage in solo and shared creative tasks, while each evening there will be a chance to perform. It will be an intense immersion as a performer of physical ensemble work, on the edge of a lake in the shadow of the mountains of rural Maharashtra.
From 5th November until 11th November: A one-week break.
12th November - 14th December - At Banga Shoonya- Centre for Art and Practices.


The training will continue for five days a week, rehearsing a fully staged physical performance, which will be presented publicly to conclude the course. Along the way, there will be a public evening of improvisation, to give participants extra stage time!
All of the training in the first half will be applied directly to the process of making and presenting disciplined, passionate, live ensemble theatre.
Participants will complete the course with a deep understanding of the personal and interpersonal disciplines of physical performance making. They will have embodied a rigorous set of principles and perspectives which can be applied to any style of performance, and which will serve to make them focused, live and empowered in their work.
Teachers:

•
John Britton (Founder & Artistic Director): Core training, ensemble, improvisation and Directing final performance.
• Manjari Kaul: Dramaturgy, Physical Training, Devising & Object Manipulation.
• Dr Eilon Morris: Musicality and Physical Training.
• Avantika Bahl Goyal: Choreography.
• Bindhumalini Narayanaswamy: Voice and Song.
More Information:
The School:
http://bit.ly/DUENDEschool2018
Self-With-Others:
www.ensemblephysicaltheatre.wordpress.com
Send your application/ queries to:
manjari@duende-ensemble.com
*Mumbai Theatre Guide takes no responsibility for outcomes of this workshop. Participants are encouraged to do their research before joining.