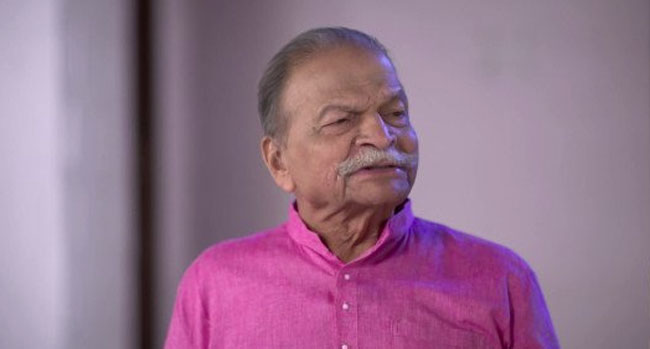 Veteran stage, TV and film actor Ravi Patwardhan passed away of a heart attack, at the age of 84.
In a career spanning over four decades, he had acted in about 150 plays and 200 films. Viewers would remember him as "Aajoba" in the serial Aggabai Sasubai. He had made a return to the stage to play Dhritrashtra in a revival of Ratnakar Matkari's ARANYAK, the role he had performed four decades earlier.
With his imposing personality, he usually got cast as the village Patil, police commissioner or judge. Ashok Saraf was quoted as having said, "We have worked together in many Bollywood and Marathi films. I always admire his sincerity toward the work. He was one of those actors who could portray any character. I was very attracted to his snarling voice. We have lost an exceptional actor."
MTG mourns his passing.. Ravi Patwardhan, RIP.