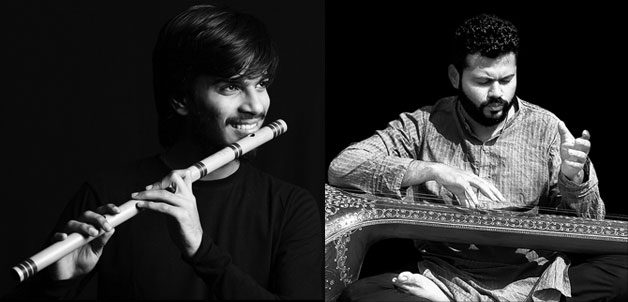 After being shut during the last few months due to the pandemic, Prithvi Theatre unlocks with Udayswar@Prithvi, on November 15 at 7.30 am--an acoustic concert of morning ragas, Bhagyesh Marathe (vocal) and S. Akash (flute), accompanied by Tejovrush Joshi on the table and Siddhesh Bicholkar on the harmonium.
According to a release, "As the world came to a grinding halt in the wake of the novel coronavirus pandemic, the go to option of Digital Concerts did keep the connect between the artistes and the music lovers, yet, the vibrance, energy and intimacy of LIVE concerts was missing.
"Now with the reopening of theatres, Pancham Nishad and Prithvi Theatre are looking forward to once again to bring to the audiences the magical 'baithak' experience, the unamplified, pure acoustics in the intimate settings at Prithvi Theatre."
This is the 50th concert in the series, as Prithvi and Pancham Nishad cross the five-year milestone of their partnership.
*Mumbai Theatre Guide takes no responsibility for change in schedule.