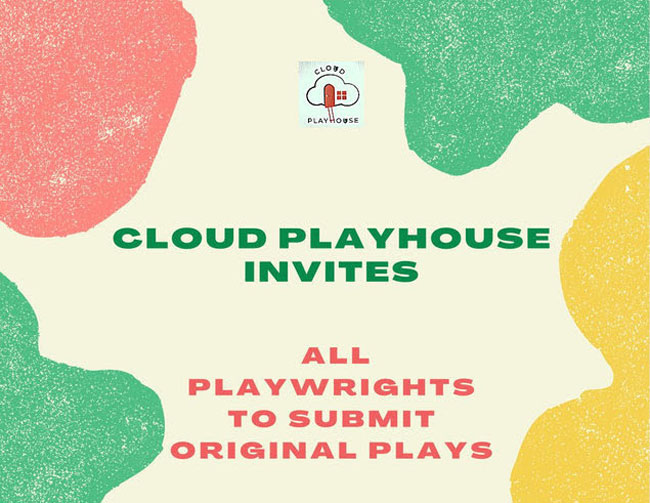 Cloud Playhouse invites writers to submit short works for a virtual platform for a global audience.
According to a note, "Send in your English/Hindi short story (10-30 min), with a minimum of 2 characters and a maximum of 4. Any genre welcome! Selected shorts will be produced and presented by Cloud Playhouse."
Cloud Playhouse is not-for-profit organization, formed by a group of independent theatre enthusiasts who would like to cultivate a collective interest in experimental performing arts, virtually, states the website.
Submissions due by 10/21/2021
*Mumbai Theatre Guide takes no responsibility for change in schedule.