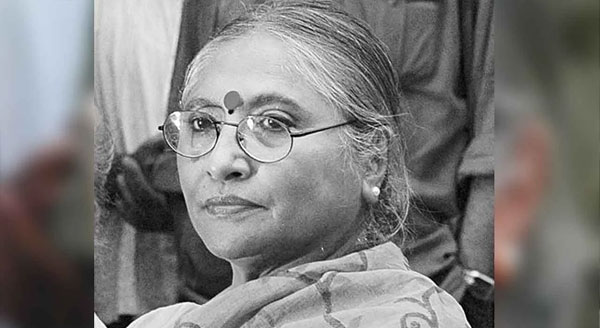 Eminent theatre personality, Saoli Mitra, passed away in Kolkata at the age of 74.
Daughter of the legendary Sambhu and Tripti Mitra, she followed in her parents' footsteps and built a distinguish career on the stage and in films. Some of her memorable plays include KATHA AMRITSAMAN, PAGLA GHODA, DAKGHAR and NAATHVATI ANAATHAVAT, which she also wrote and directed. She had set up her own group Pancham Baidik after spending her initial years with her parents' group Bohurupee.
Among the many awards and honours conferred upon her are the Sangeet Natak Akademi Award in 2003, Padma Shri in 2009, and Banga Bibhusan in 2012.
She wrote several books, including a biography of her father.
Saoli Mitra, RIP.