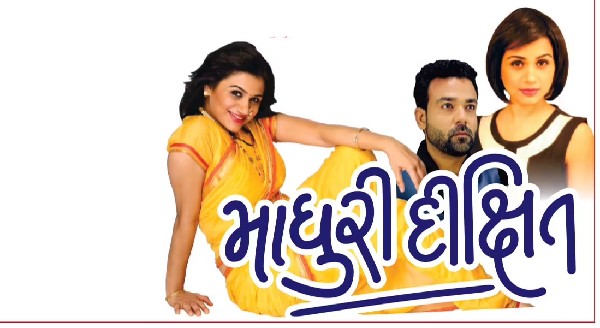 With his next romantic suspense Gujarati drama MADHURI DIXIT, which is an adaptation of the Marathi play THODA TUZA THODA MAZA, producer Umesh Shukla is poised to entertain viewers once more.
Umesh Shukla, the show's producer, notes, "This play is an adaptation of a super-hit Marathi drama, however, the Gujarati version is written and directed in a different style. This romantic thriller drama explores the difficulties that married couples encounter and their attempts to overcome them. One will observe innovative technical elements that have never been displayed on stage before."
As for the MADHURI DIXIT casting, Riddhi Nayak Shukla speaks, "The play is totally different from others and the audience will enjoy it. We searched for a few good names for the male protagonist before settling on Hemang Vyas to portray the play's male artist, she says.
MADHURI DIXIT, a romantic-thriller Gujarati play, revolves around a couple named Ramakant and Madhuri who are happily married to each other, but this is not an ordinary relationship as Madhuri is in a vegetative state for the past seven years. She met with an accident six days after marriage and since then she is trapped in her own body. She understands everything that is happening around her but is not able to speak, react or communicate with the outer world. He also has a friend Pratik, a neurosurgeon, who visits his place for Madhuri's routine check-ups. What will happen when the doctor finds out Ramakant's weird behaviour which reveals a truth and lie game named Madhuri Dixit?
MADHURI DIXIT is co-produced by Umesh Shukla, Soumya Joshi, and Chetan Gandhi and features Riddhi Nayak Shukla, Hemang Vyas, and Harshal Patel as its primary performers. Directed by Swapnil Baraskar, the play will premiere on Monday, May 1 2023 at Apsee Auditorium, Mumbai.
*Mumbai Theatre Guide takes no responsibility for change in schedule.