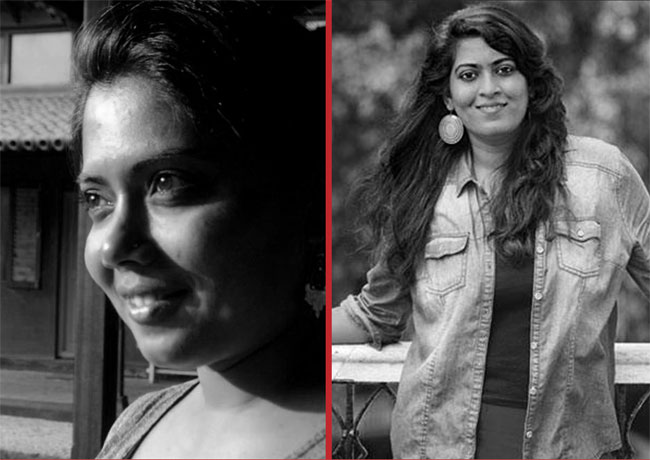 The
Drama School Mumbai (DSM)
will host two thespians and young theatre artistes,
Irawati Karnik
and
Manaswini Lata Ravindra
, who
will be speaking with each other and the audience on writing for theatre and the performing arts. Both young women are among the brightest and talented working in Marathi theatre today. They are writers and directors who have worked with some of the most reputed names in theatre and have carved a niche for themselves. The session promises to be a meaningful and an insightful interaction with the two ladies.
Date:
Saturday, 9th December 2017
Time:
5.00 pm to 6.00 pm
Venue:
5th Floor, The Drama School Mumbai, Mumbai Marathi Sahitya Sangh, Kelewadi, Girgaon, Mumbai - 400 004
Open and free for everyone! You can RSVP.
Click for more information
About Conversations@theDSM and Rekha Sabnis:
Rekha Sabnis was a one-woman theatre army. She ran theatre group Abhivyakti from her house. She took care of sets, costumes, bookings, transport, tickets as well as acting and directing. Abhivyakti starting performing at the Mumbai Marathi Sahitya Sangh, the same building that houses the DSM today. Rekha Sabnis was a key force behind the DSM-Sahitya Sangh partnership. And this partnership makes our work forging a new generation of theatre-makers, possible. Rekha passed away in September last year, studying elements of the Natya Shastra till the very last.
*Mumbai Theatre Guide takes no responsibility for change in schedule.