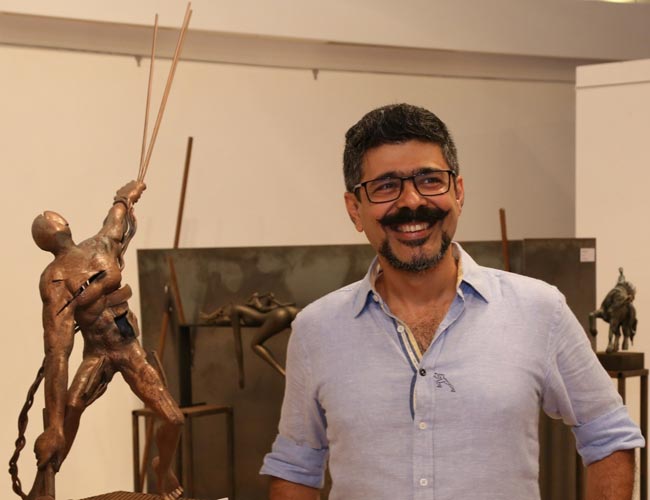 Junoon's 'Mumbai Local'
will host sculptor
Arzan Khambatta
.
Walking through
Arzan Khambatta's
studio, seeing in close proximity a 15 foot metal tree sweeping up to the ceiling, a foot-high metal man standing muscles taught and ready to hold reins, and abstract metal lantern-like shapes hanging from the ceiling, one is immediately struck by the energy and dynamism inherent in each of these disparate creations.
A self-taught artist who loved messing with scrap metal as a kid, Arzan developed his own disciplinary approach to sculpture. Trained as an architect, he says, "I draw comparisons to architecture also. How some buildings are supposed to evoke some sort of feeling - the same thing applies to sculpture as well."
Arzan Khambatta
will share his approach to making work - how he thinks about sculpture as meant to evoke feeling, sensation. How that drives his design and creative process. And how he continues to play with possibility in his ongoing artistic journey.
Expect a session where we will be treated to images of his work, and taken through his process from thought to creation. Expect also to get an insight into how he works metal to become pliant and expressive, no matter what the scale. And finally, expect to simply have fun with sculpture, and its myriad possibilities.
Date:
Friday, 20th April 2018
Time:
5.30 pm
Venue:
Kitab Khana, Fort, Mumbai.
Free Entry on a first-come-first serve.*Mumbai Theatre Guide takes no responsibility for change in schedule.