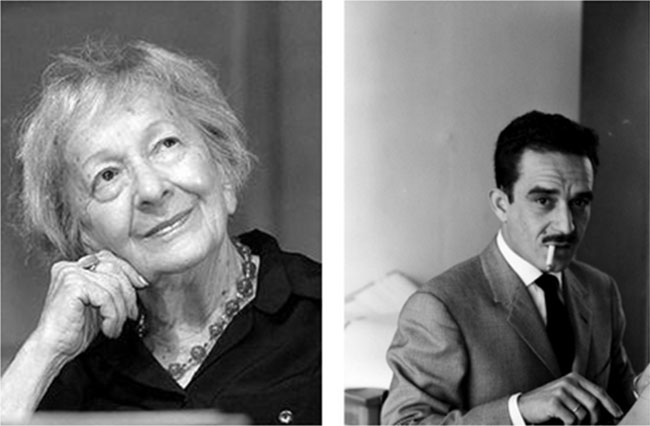 For the last five weeks, when people were busy trying to dodge the rain,
Vipul Mahagaonkar
and
Omkar Bhatkar
have been curating plays and short stories set in Rain or where rain plays a character in the story. The idea was to listen to some of the finest pieces of literature revolving around rain over a hot cup of tea with one's senses evoked with the faint sound of rain and the nostalgic smell of
petrichor
on Thursday evenings nestled in the cozy atmosphere of the
St. Andrews' Centre for Philosophy and Performing Arts (SAPP)
.
It began with the classic
MEGHDOOT
in Sanskrit and from then on covered different plays and short stories in Marathi, Hindi and English.
Coming up on
26th July 2018 at 6 pm
is a reading of two short stories by
Gabriel Garcia Marquez
and
Vladimir Nobokov
. This will be the finale of the
'Monsoon Readings'
at
SAPP
.
But going on, find yourself in
An Evening of Krakow Poets
- a glance into Poland's literary history, which will open up a gallery of acclaimed poets who influenced and enthralled their readers during their literary reign. Historian and literary critic,
Jan Błoński
said in an interview, "lyrical poetry is the pillar of contemporary Polish literature." His statement established the stature of poetry in Polish culture. Playwright
Ramu Ramunathan's
engagement with Polish poetry goes back many years. Over the years he has written plays rooted in the politics of the times that they were set in. He maintains that life as such is interwoven with politics and since art represents life, it also inevitably represents politics. The same thought is evident in the works of the Polish masters. It is not surprising then that Ramu Ramanathan has found resonance in the lines of poets from a land he has never visited. Such is the transcendental nature of poetry.
In this evening of Krakow poets,
Ramu Ramanathan
will present a selection of works of some of the greatest Polish poets of the 20th century. They include the likes of
Wisława Szymborska
,
Anna Świrszczyńska
,
Zbigniew Herbert
,
Sławomir Mrożek
,
Tadeusz Różewicz,
Czeslaw Milosz
and
Adam Zagajewski
. Through excerpts from some of their finest works, anecdotes from their lives and his personal experience of reading these poets,
Ramu Ramanathan
has constructed an evening of poetry that will both entertain and educate the audience.
Date: Friday 27th July 2018 at 6 pm
.
'138th Birth Anniversary celebrations of Munshi Premchand
–
Katha Kathan pays tribute to
Munshi Premchand
on his 138th birth anniversary through dramatised readings of his stories in Hindi, Urdu and Awadhi.
Katha Kathan
- an initiative dedicated to saving Indian languages using the platform of Indian Literature celebrates the 138th birth anniversary of Munshi Premchand across various locations in Mumbai from 26th to 31st of July 2018. Among these events, SAPP will be hosting the
Katha-Kathan
chapter of Awadhi and Hindustani readings of
Munshi Premchand
on Saturday, 28th July 2018 at 6.30 pm.
This Marathon of Readings in diverse languages is free and open to all.
However, RSVP on www.tinyurl.com/sappmumbai

Venue for all events: St. Andrew's Centre for Philosophy & Performing Arts
St. Dominic Road,Bandra West,Mumbai-400050.

About SAPP:
St. Andrew's Centre for Philosophy and Performing Arts is where academicians, research scholars, students, culture enthusiasts, artists and community members work in a collaborative environment to create rich, engaged learning and teaching experiences in the field of Art, Literature and Performing Arts; the centre is first of its kind in Mumbai with academically rich courses in the specialized fields of art and culture open to all. St. Andrew's Centre for Philosophy and Performing Arts is a brainchild of Fr. Magi Murzello and Dr. Omkar Bhatkar. They at SAPP invite individuals to become members of an intellectually diverse, and actively learning community for lifelong learning.
*Mumbai Theatre Guide takes no responsibility for change in schedule.