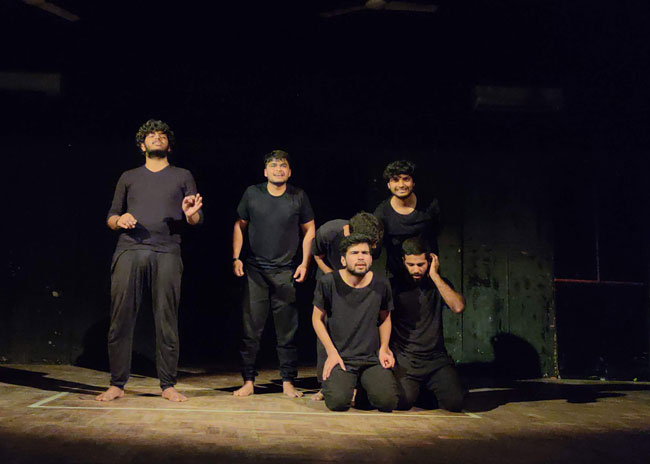 The Alternative Space Project
, a freelance group of young theatre practitioners,
was found in 2018 by Vivek Tyagi and Abhinav Ranga
, with a vision to connect collegiate theatre artists with appropriate skill sets so as to direct them towards creating professionally realised artistic works that excavate hidden aspects of society.
Their play AKSARIYAT AKLIYAT has been selected to be presented as a Fringe performance at the ongoing Thespo 21 festival on 19th December 2019 at 8 pm at Prithvi Theatre.
Further shows are scheduled to be performed at the Five Senses Theatre Studio on 21st and 22nd December 2019 at 6 pm and 8 pm; two shows on both days each.
The group has performed this play in three cities since opening in Delhi.
Please Click here for Preview
Tickets Available the on Eventshigh and Bookmyshow.*Mumbai Theatre Guide takes no responsibility for change in schedule.