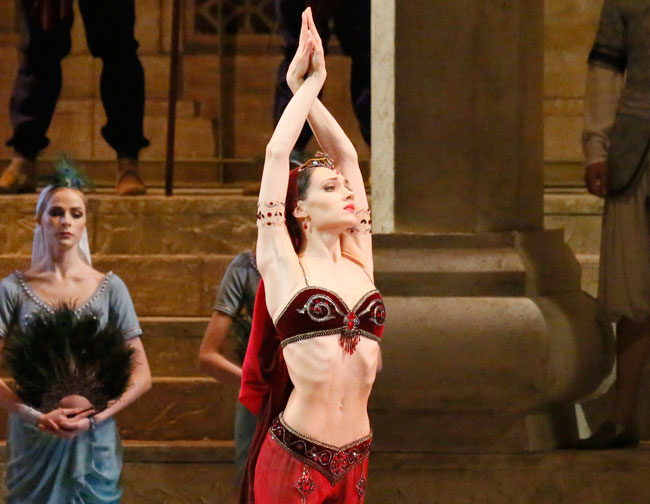 The opera screening of
Bolshoi Ballet: La Bayadère
will take place on
Wednesday, 3rd April 2019 at the Godrej Dance Theatre, NCPA.
The new production features the works of The Bolshoi Principals, Soloists & Corps de Ballet.
The music was composed by
Pavel Sopylov
and choreographed by
Yuri Grigorovich.
The temple dancer Nikiya and the warrior Solor fall deeply in love, giving way to heated passions and murderous intrigues when the Rajah and his daughter Gamzatti discover their forbidden love. La Bayadèreis one of the greatest works in classical ballet history - a story of love, death and vengeful judgment set in India. Dazzling sets, costumes, and one of the most iconic scenes in ballet, the "Kingdom of the Shades," illuminate the tragic tale of the temple dancer Nikiya's doomed love for the warrior Solor, and their ultimate redemption
Ticket Price: INR 500/-*Mumbai Theatre Guide takes no responsibility for change in schedule.